I'm a sucker for impulse buys.
They get me all the time at the grocery store with their clever little displays of chocolate bars conveniently placed at the check out stand.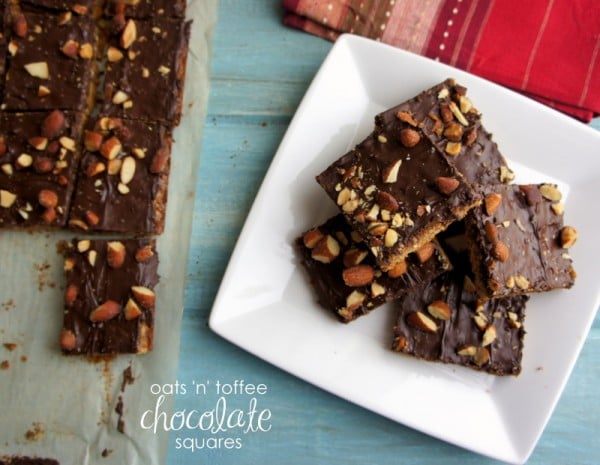 It doesn't end there.
I can recall days when I was 100% sure I needed, no… NEEDED,  the "Flex Belt" to effortlessly sculpt my abs while I sat on the couch and ate chocolate bars. My husband would chase me around the house while I was frantically trying to punch in the 1-800 number on the phone.

MY OTHER RECIPES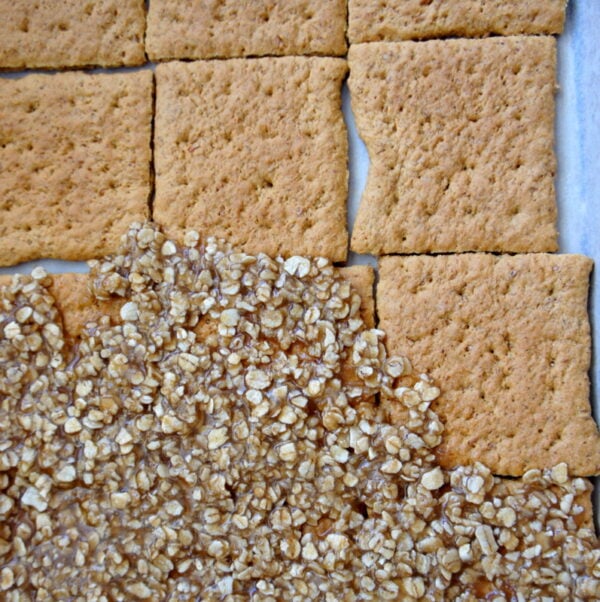 Luckily my husband is quick, and snagged the phone out of my hands, then nicely talked me off the edge of a mental breakdown because I couldn't have it NOW!
This is normal, right?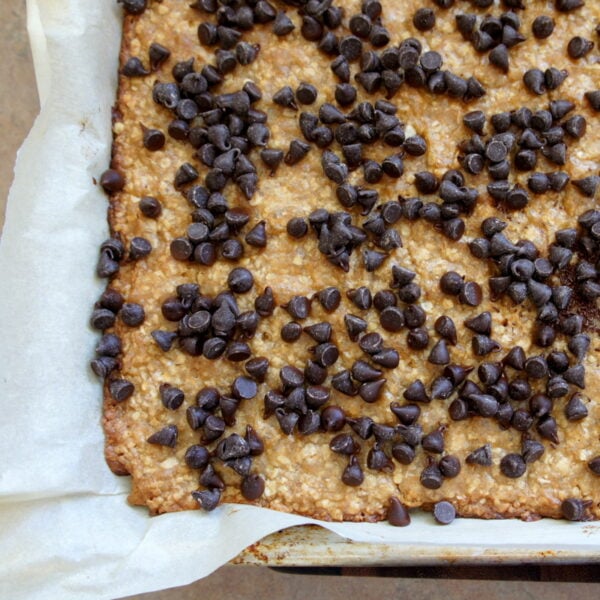 What I love so much about these Oats 'n' Toffee Chocolate Squares is that they combine all of my favorites from those delicious candy bars into a quick and easy treat I can make at home.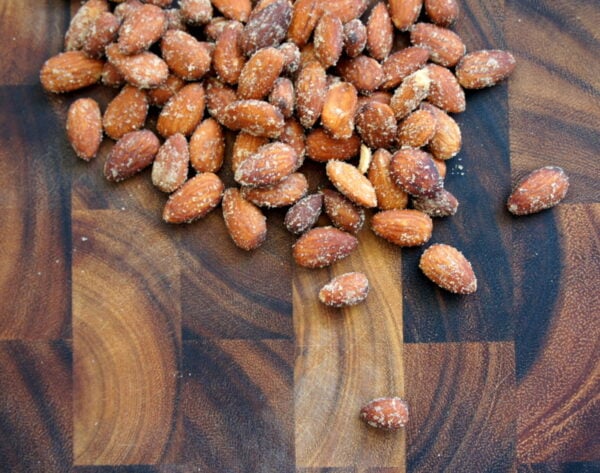 The base is made up of graham cracker squares, then topped off with a mixture of oats, sugar and butter and baked till golden brown. Sprinkle on some chocolate and chopped smokehouse almonds.
Yes, smokehouse almonds. What a glorious flavor boost.
It's smokey, salty, nutty and crunchy.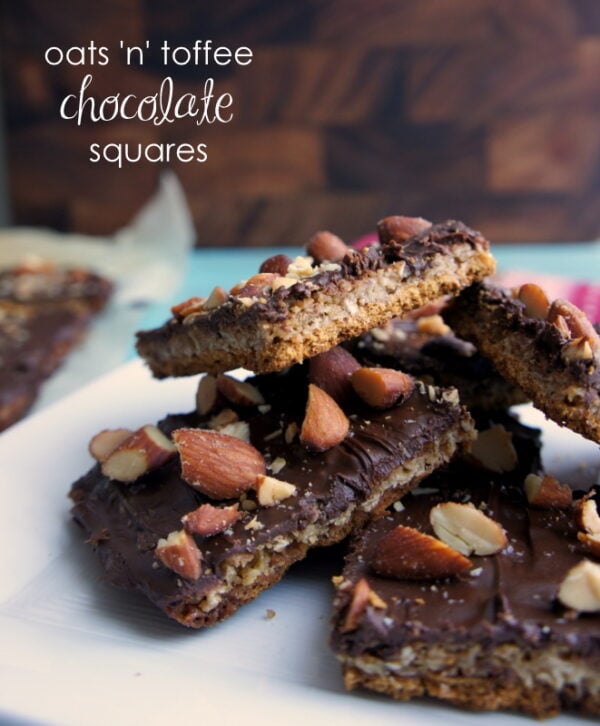 These little crispy treats are purely addictive, and perfect to bring to any party or get together.
Give into your urges.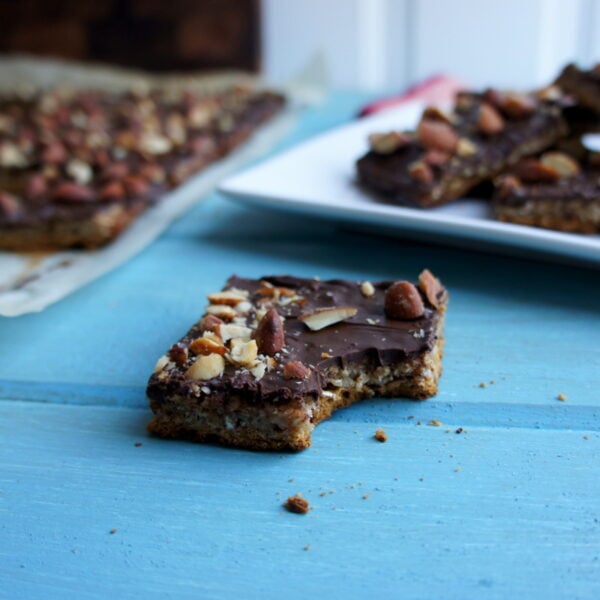 Electronical ab flexing thingy not included.
Oats 'n' Toffee Chocolate Squares
Ingredients
2 packages Graham Cracker Squares
1 1/2 cups rolled oats
3/4 cup sugar
3/4 cup brown sugar
3 tbsp flour
2/3 cup salted butter, melted
1 egg, lightly beaten
1 tsp vanilla
2 cups semi-sweet chocolate morsels
3/4 cup smokehouse-flavor almonds, coarsely chopped
Instructions
Preheat oven to 350 degrees F.
Line a 15x10x1-inch jelly roll pan with parchment paper, extending the paper over the edges. Place graham cracker squares in an even layer on top of the parchment paper.
In a large bowl stir together the oats, sugar, brown sugar and flour. Add the melted butter, egg, and vanilla, and stir till combined. Scoop mixture onto graham cracker squares and carefully spread into an even layer.
Bake for 20-25 minutes or until oat mixture bubbles and is light brown on top. Remove from the oven and sprinkle evenly with the chocolate pieces. Return to the oven for one minute, then use a rubber spatula to spread the chocolate into an even layer. Top with the chopped almonds.
Let cool to room temperature. Use the edges of the parchment paper to carefully lift the candy bar out of the pan and cut into squares.
Enjoy!
7.6.4
794
https://www.iwashyoudry.com/oats-n-toffee-chocolate-squares/
The following two tabs change content below.
Shawn is the Owner and Creator of I Wash You Dry. She loves to create and share simple, family-friendly recipes with a bit of life sprinkled in. Mom to 4 adorable children and dwells in the desert of Southern Utah.