Is it just me or are you getting sick of winter too?
Give me some sun, give me some tropics, give me some Virgin Banana Fosters.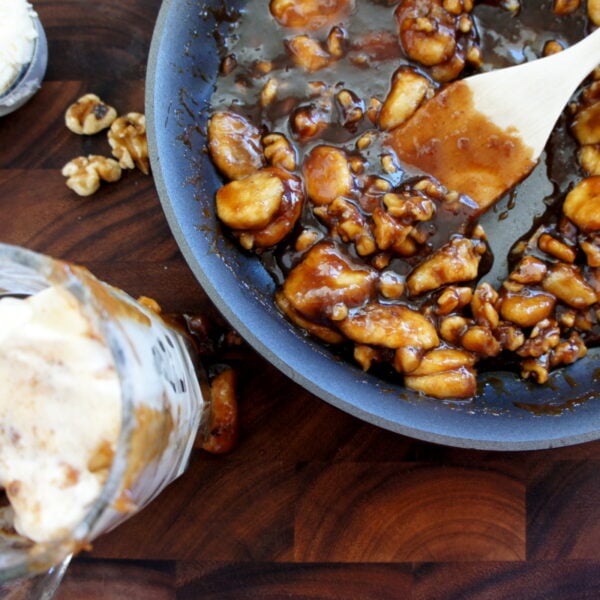 Banana Fosters is a deliciously rich dessert that is filled with spiced bananas and walnuts floating in an intense caramel sauce.
It's usually drowned in rum then flambéd to cook off the alcohol, but I skipped the alcohol to make this a family friendly dessert that will surely become a favorite.

MY OTHER RECIPES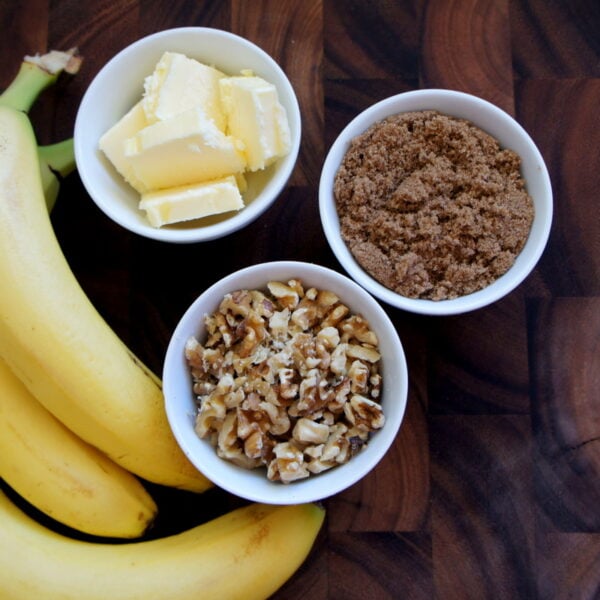 Don't worry though, the rum flavor is still there with a rum extract.
Oh yes, you will get the full Banana Fosters effect with this one.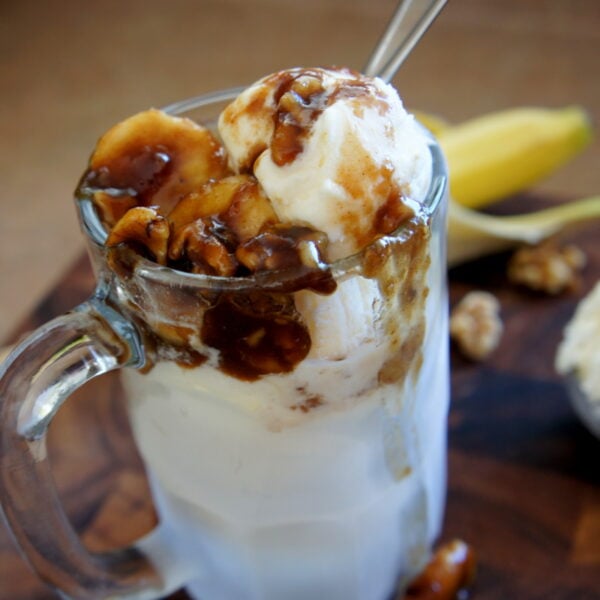 There is something so enticing about a warm and cold dessert.
The flavors of the cold vanilla ice cream succumbing to the hot spiced bananas and walnuts is pure bliss.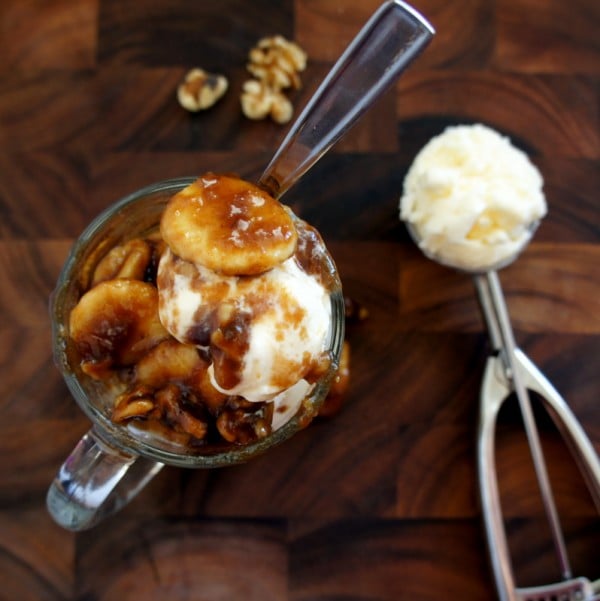 You need this in your life.
Family Friendly Banana Fosters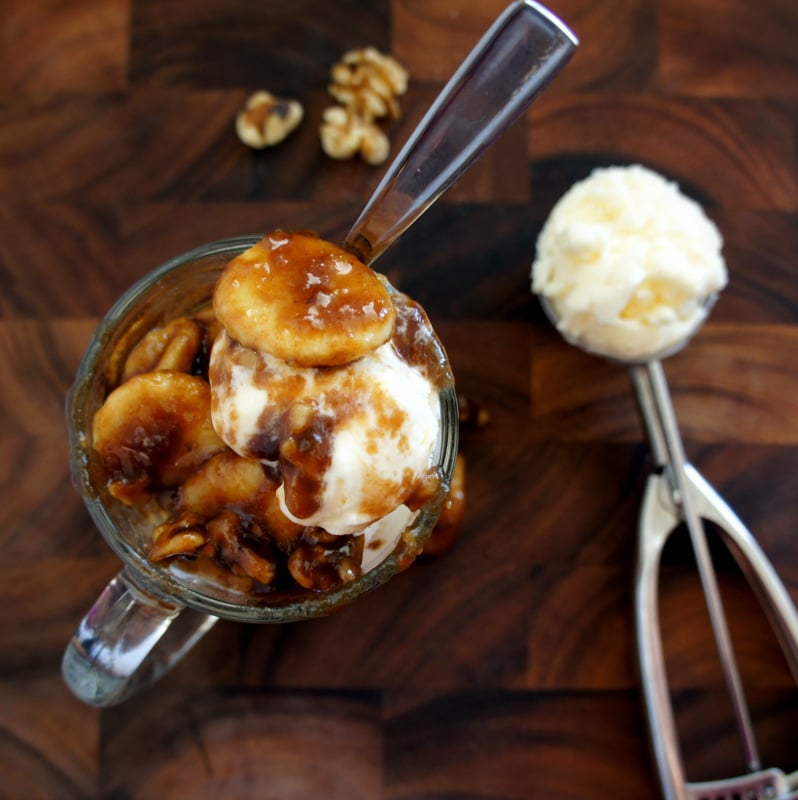 Ingredients
1/4 cup unsalted butter
2/3 cups dark brown sugar
2 tsp rum extract
2 tsp vanilla extract
1 tsp cinnamon
3 ripe bananas, cut into 1 inch slices
1/3 cup chopped walnuts
1 pint vanilla ice cream
Instructions
In a medium sized sauce pan melt the butter over medium heat. Add the brown sugar, rum extract, vanilla extract, and cinnamon then bring to a slight bubble.
Add bananas and walnuts, coat with sauce mixture and let cook until heated through for 2-3 minutes. Serve immediately over vanilla ice cream.
Enjoys!
7.6.5
793
https://www.iwashyoudry.com/family-friendly-banana-fosters/
The following two tabs change content below.
Shawn is the Owner and Creator of I Wash You Dry. She loves to create and share simple, family-friendly recipes with a bit of life sprinkled in. Mom to 4 adorable children and dwells in the desert of Southern Utah.