I have got to be the biggest klutz out there.
I woke up bright and early this morning to go for a breezy 18 mile run, ok, who am I kidding, it was pure torture. Training for a marathon is no joke. I was trudging along at a mediocre pace, less than 1/2 mile from the finish line, when all of a sudden my left ankle decides to go rogue on me and roll. I've done this fall before. Last time I was holding my iPhone and cracked the screen. This time my ninja instincts kicked in and I miraculously tucked and rolled onto the asphalt.
My first reaction was to lay there, curled up in a ball and wait for someone to come find me.
Then I looked around to see if anyone happened to notice my tumble, and to my amazement nobody was around! I took off my shoe, shook out the loose pebbles, strapped back up and finished my run with my head held high… and a slight limp. Who knew running could be so dangerous!?
Here's what happened this week on the blog in case you missed it!

MY OTHER RECIPES
MONDAY: Um… hello gorgeous one-skillet dinner of my dreams. This BBQ Chicken Pasta Skillet is one of our family favorites!
WEDNESDAY: Grab those fresh zucchinis and give this Chocolate Peanut Butter Zucchini Bread a try, you'll love it!
FRIDAY: It's my first contributor's post! You guys need this Pesto Bacon Guacamole recipe in your life, also – go say hi to Sara, she's a doll! 🙂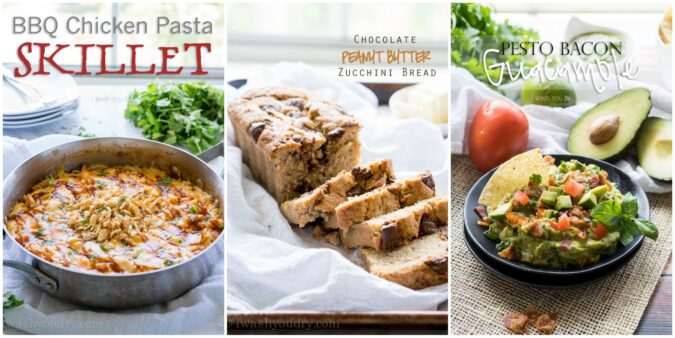 Weekly Meal Plan Week 8 – 10 top bloggers bringing you 6 dinner recipes, 2 side dishes and 2 desserts to make a quick, easy, and delicious week!

Cheesy Gnocchi Skillet – Dinners, Dishes, and Desserts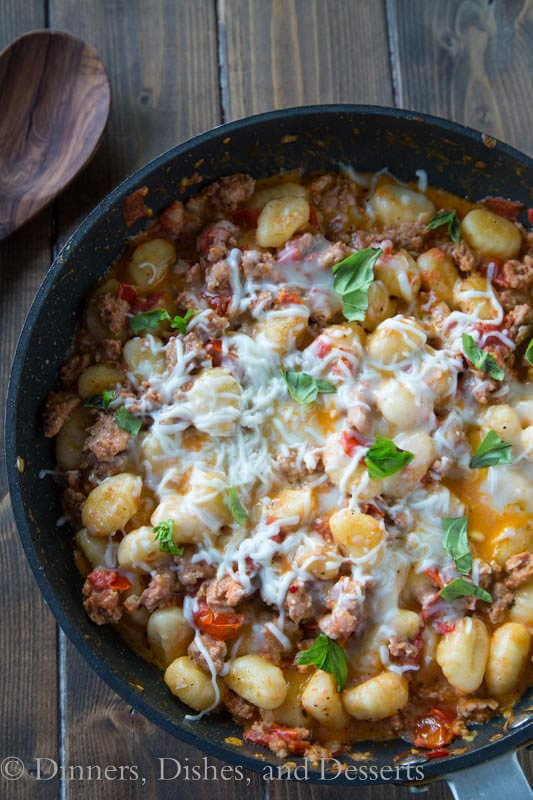 Cheesy Slow Cooker Meatballs – I Wash…You Dry

One Pot Chicken Risotto – Sweet C's Designs

Ranch Broccoli Chicken Burittos – The Cookie Rookie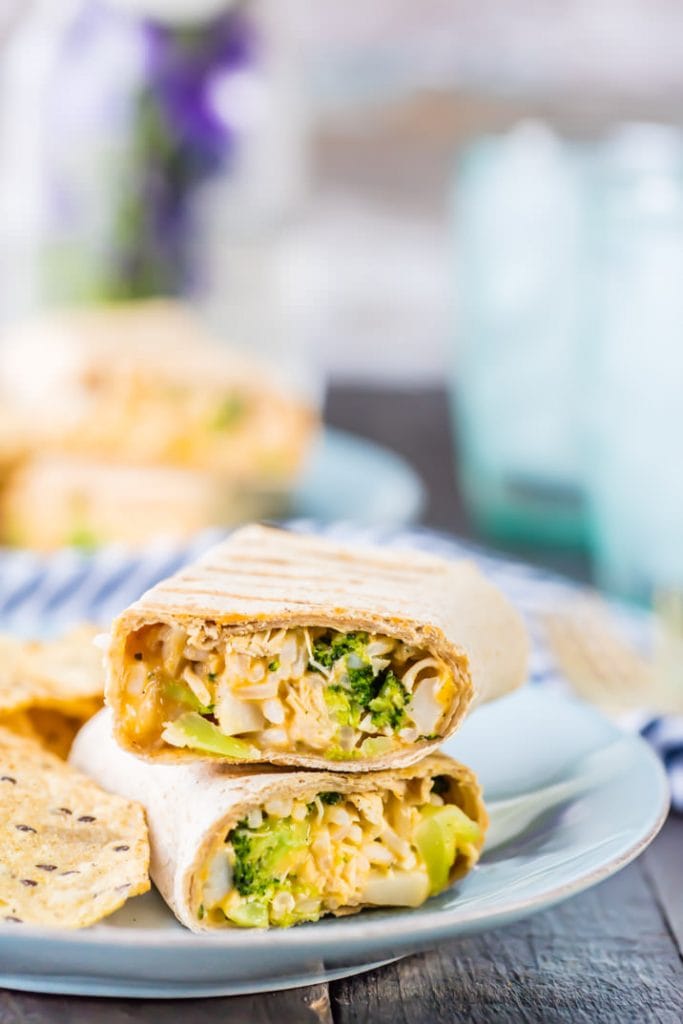 Kitchen is CLOSED! Enjoy a night off!

Slow Cooker Korean Style Barbecue Pork – Foodie with Family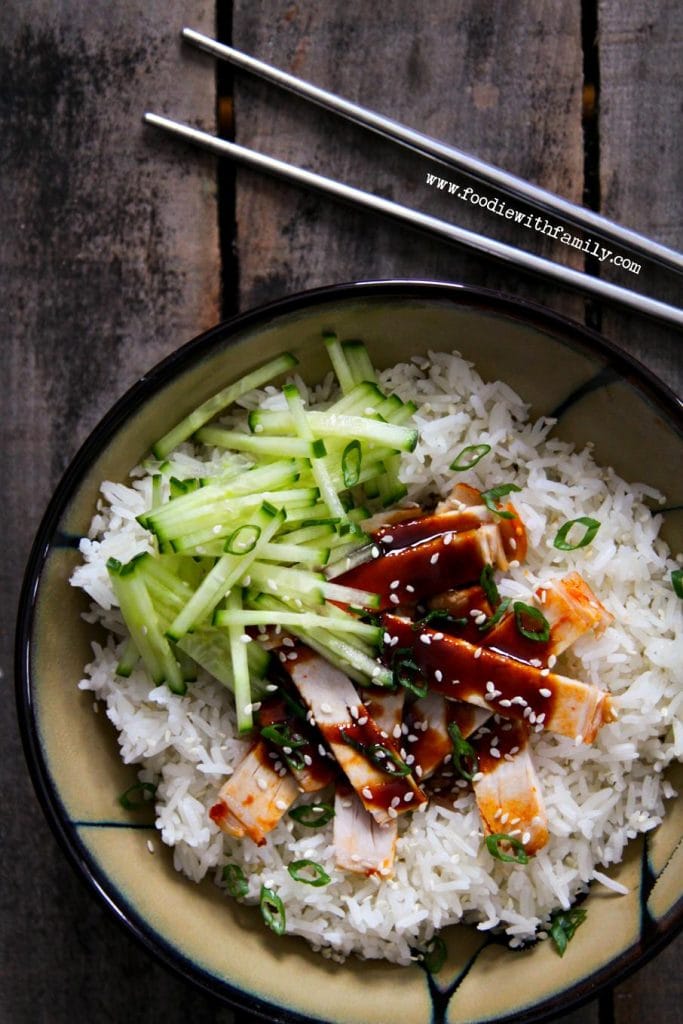 Sweet & Savory Braised Brisket – Lemons for Lulu

Crispy Cheese & Bacon Potatoes – Barefeet in the Kitchen
Spinach and Garlic Potato Patties – Diethood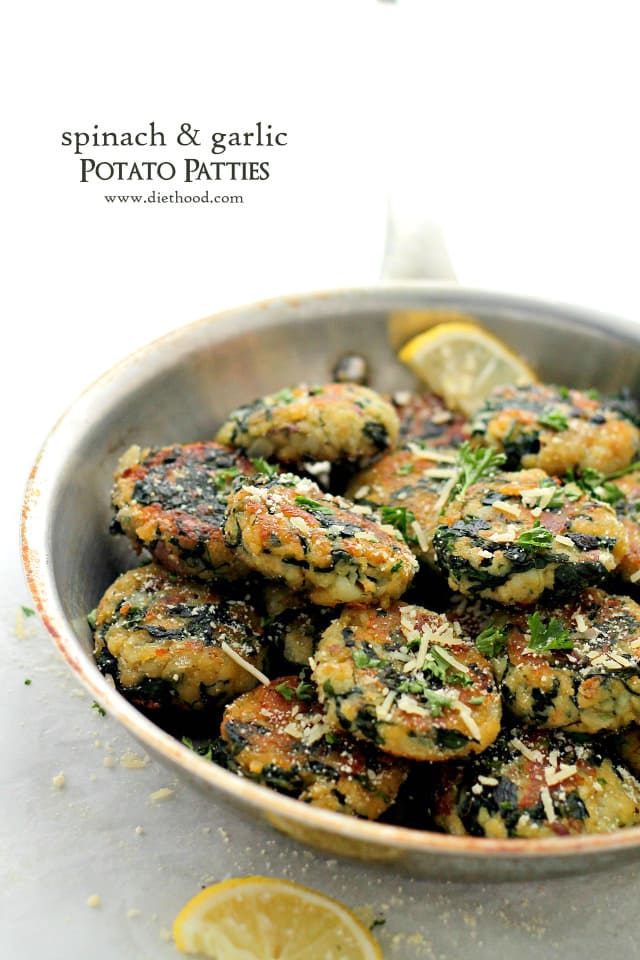 Grilled Blueberry Cobbler – Kiss My Smoke
Pumpkin Cheesecake Bars – Roxana's Home Baking
This weeks meal plan was brought to you by:
Dinners, Dishes, and Desserts | Barefeet in the Kitchen | Foodie with Family |
Roxana's Home Baking | I Wash…You Dry |Lemons for Lulu | Sweet C's Designs |
The Cookie Rookie | Kiss My Smoke | Diethood
Pin this to your meal planning board for easy access all week long!
The following two tabs change content below.
Shawn is the Owner and Creator of I Wash You Dry. She loves to create and share simple, family-friendly recipes with a bit of life sprinkled in. Mom to 4 adorable children and dwells in the desert of Southern Utah.