These Almond Crescent Cookies are a delightfully light cookie, filled with delicious almond flavor!
You know those people that start random conversations with you when you're just trying to decide on what type of toothpaste to buy?
That's me.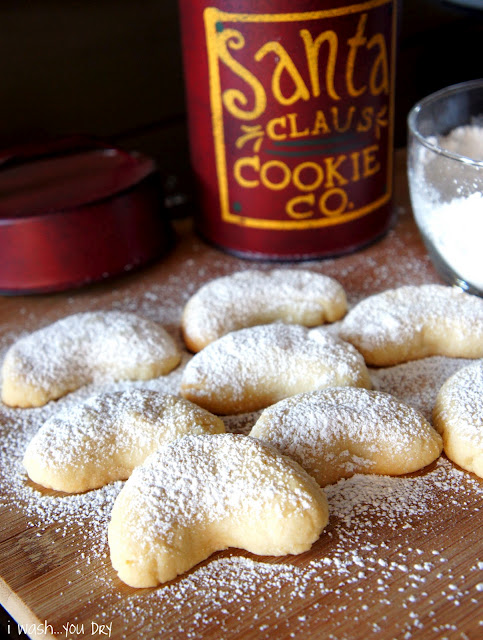 Not the one buying the toothpaste.
The one talking to you about the cilantro in your cart.
Hi.
At least that used to be me when I only had 3 kids.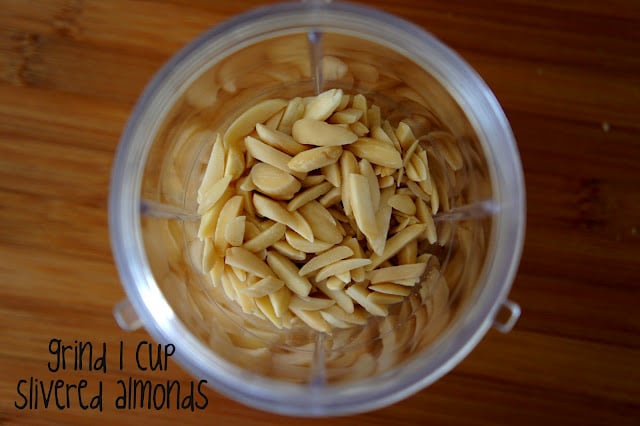 I know I've mentioned this before… but for some reason adding just one more kid throws your whole life into a fire-blazing tail-spin of death and torture.
Ok, not really…
Now I don't have time to "accidentally" bump into your cart and start random grocery cart chit-chat. I have to chase my almost-two-year old down the isle. Which leads you to telling me that "I have my hands full."
Then I never really know how to respond.
Until one of my lovely readers suggested something… but I never have the courage to say it cause I am afraid of confrontation.
So I made a shirt.
Pretty sweet right?
If you need one, let me know.
The only problem I see with the shirt is that people are going to stop talking to me…
and start staring at my chest.
That's a "small" issue…
But I guess we all make sacrifices to get our point across now and then.
One thing I will never sacrifice are cookies.
With the Holidays among us cookies are the perfect way to show love to your neighbors, family, friends, teachers, and random people you bump into in the grocery store.
These classic Almond Crescent Cookies are delightfully delicate and sweet. The buttery cookie has a pronounced almond flavor that is sure to captivate anyone.
So if you see me heading towards you in the store, don't go running the other way… I just might have some cookies for you!
Make sure you don't miss a thing! Follow I Wash You Dry here:
FACEBOOK | PINTEREST | GOOGLE+ | TWITTER | INSTAGRAM | BLOGLOVIN