It took me forever to decide what to call this popcorn concoction.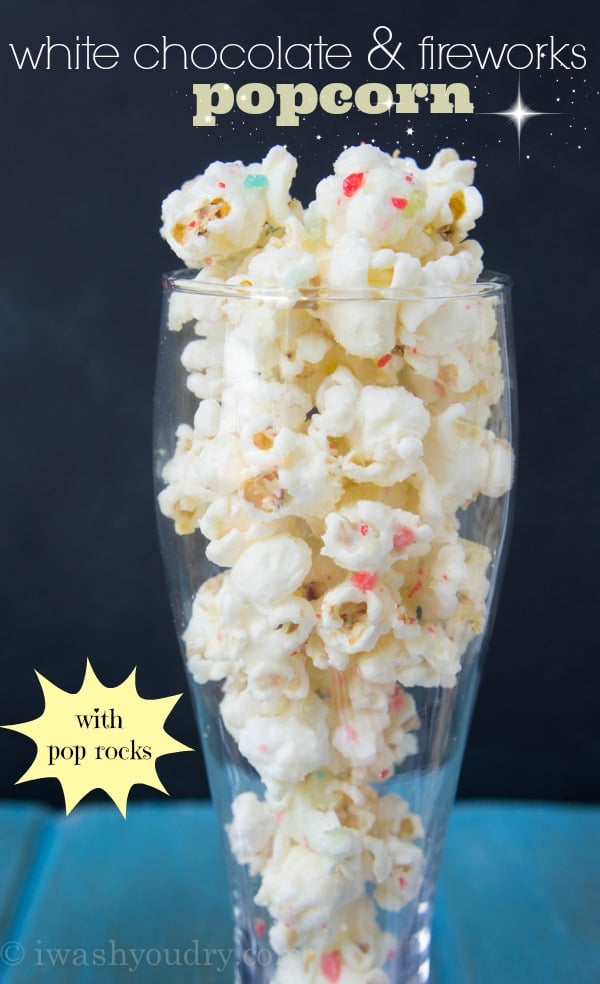 I came up with White Chocolate Explosion Popcorn – but I didn't want you to be afraid of it, so I scratched that idea.
Then I thought maybe Firecracker Popcorn – but I didn't want you to think it was some sort of spicy popcorn.
Maybe Sparkling White Chocolate Popcorn… but I wanted it to sound Patriotic at the same time because of the Fourth of July and fireworks and all that jazz…

MY OTHER RECIPES
So I settled with White Chocolate and Fireworks Popcorn. Because that's just what it is. It's popcorn coated in white chocolate and then sprinkled with red and blue Pop Rocks, which pop in your mouth like fireworks! 🙂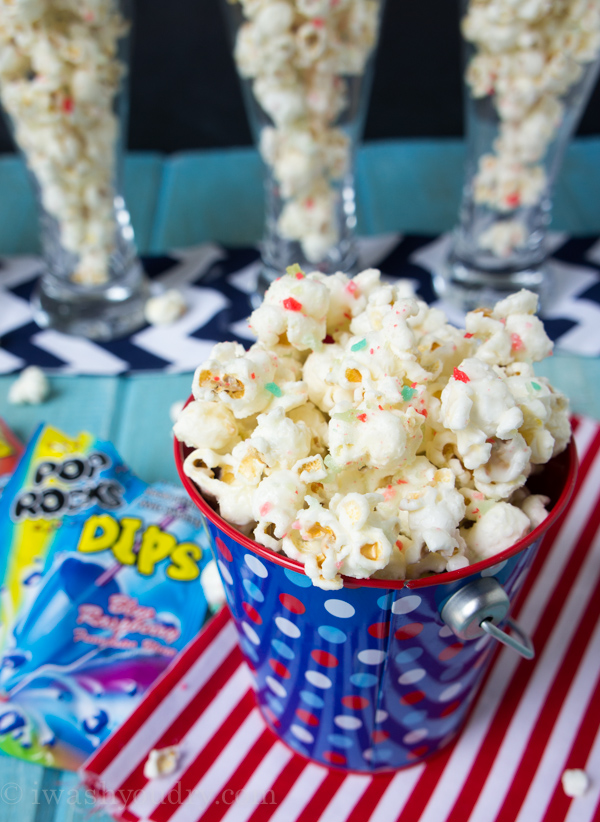 This popcorn came out exactly how I imagined it would.
It's so addictive.
You can't stop eating it.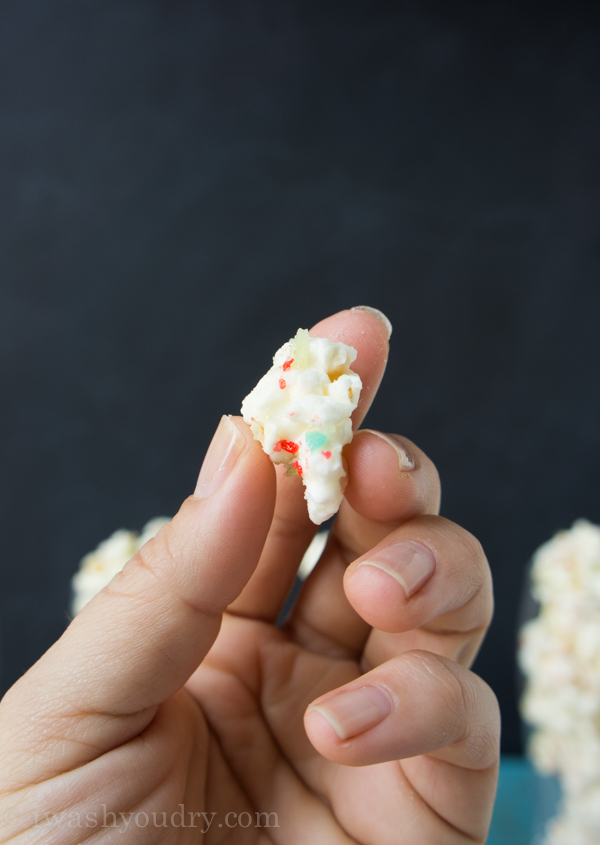 I loved how easy it all came together too. It's a fun treat that can be customized for any occasion.
I used red and blue Pop Rocks for a Patriotic theme, but you can easily use any color that suits your fancy.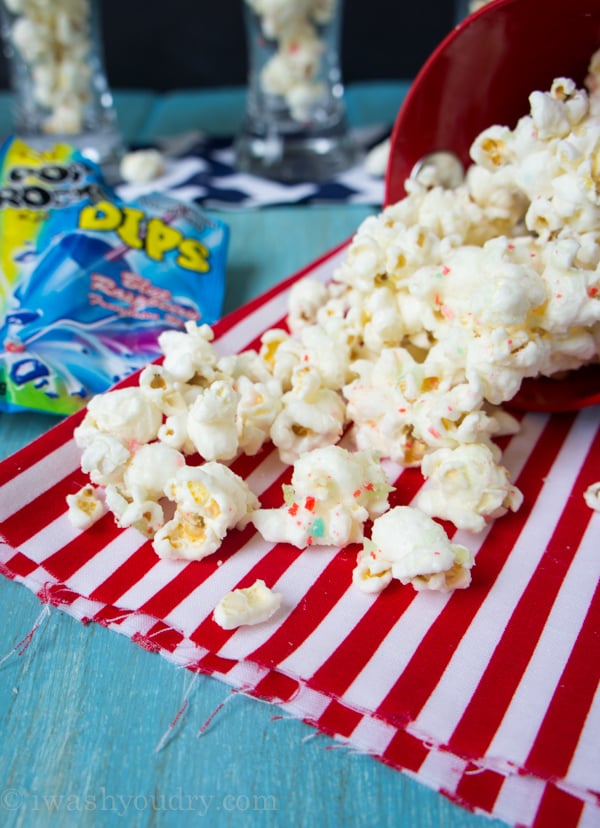 So go make this White Chocolate and Fireworks Popcorn.
It's a party in your mouth!
White Chocolate and Fireworks Popcorn
Ingredients
3 tbsp oil (I used coconut oil)
1/2 cup popping kernels
1 1/2 cups White Melting Chocolates
2 packs of Red Pop Rocks
2 packs of Blue Pop Rocks
Instructions
In a large heavy bottomed pot heat the oil over medium high heat. Add the kernels and shake gently to coat. Cover with a lid, leaving it slightly ajar to let steam escape. Gently shake the pot back and forth over the burner while the popcorn starts to pop to make sure it doesn't burn. Once it's all popped pour the popcorn into a large bowl.
In another small bowl melt the white melting chocolate according to package directions. Pour the melted chocolate over the popcorn and use a rubber spatula to gently stir and coat the popcorn.
Sprinkle in 1 package of red Pop Rocks, and 1 package of blue Pop Rocks, then stir again.
Spread popcorn out on a baking sheet lined with wax paper. Sprinkle the remaining packages of Pop Rocks over the popcorn before it dries completely.
Let dry and store in an air tight container. Enjoy!
7.6.4
840
https://www.iwashyoudry.com/white-chocolate-and-fireworks-popcorn/
The following two tabs change content below.
Shawn is the Owner and Creator of I Wash You Dry. She loves to create and share simple, family-friendly recipes with a bit of life sprinkled in. Mom to 4 adorable children and dwells in the desert of Southern Utah.