That's a big statement.
The "perfect" pumpkin pie.
But this is it.
It's a combination of dense and fluffy all at the same time. It just melts in your mouth. The spices are a perfect match to the pumpkin. Topped with a dollop of whipped cream, and it's the symbol of Thanksgiving.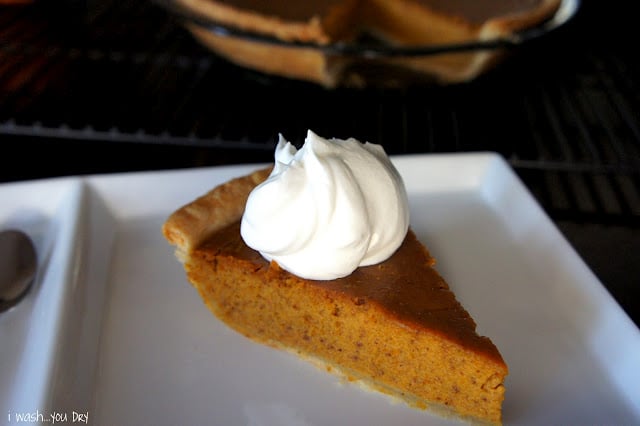 Your mother-in-law will be jealous she didn't think to make it first.

MY OTHER RECIPES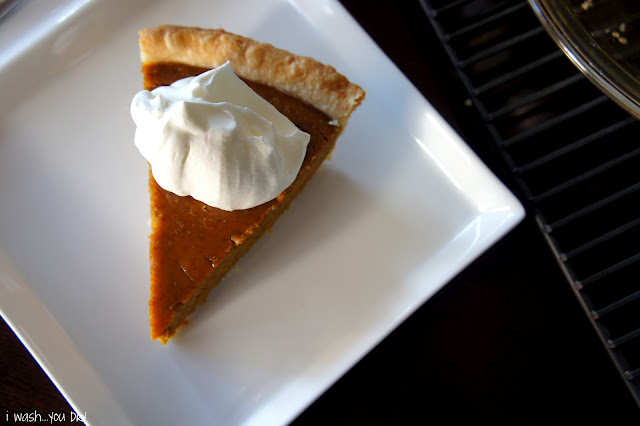 Here is the line up of ingredients needed: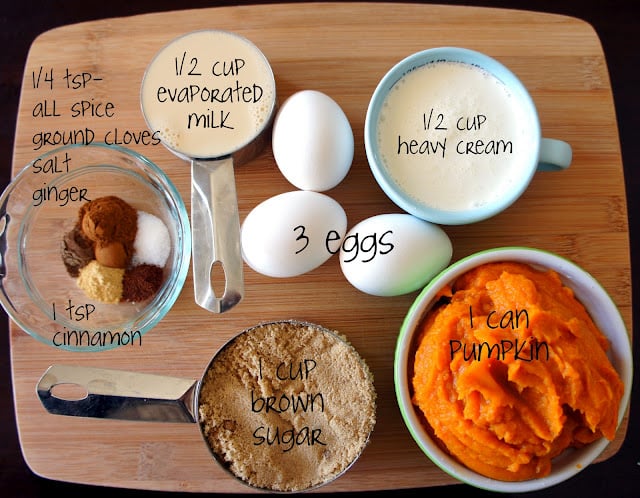 Don't forget to make the perfect crust too!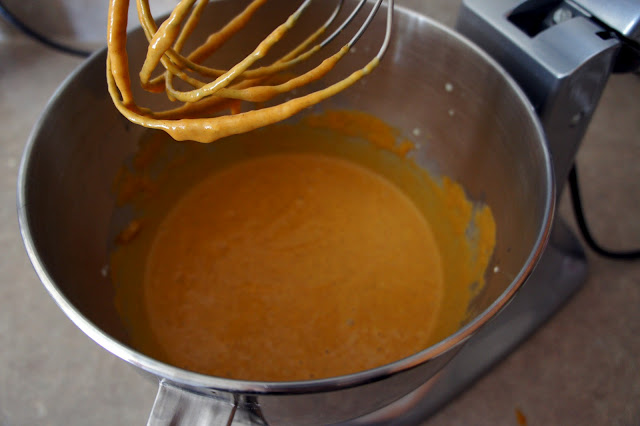 Put all the ingredients except the eggs into a bowl and beat until combined. Add the eggs one at a time and beat an additional 3 minutes so the mix is light and fluffy looking.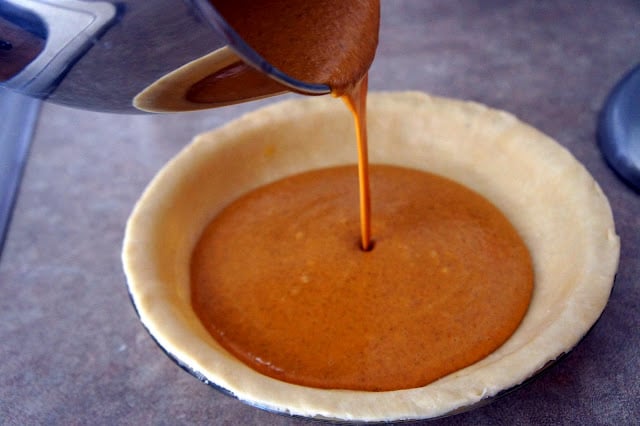 Pour into your pie crust..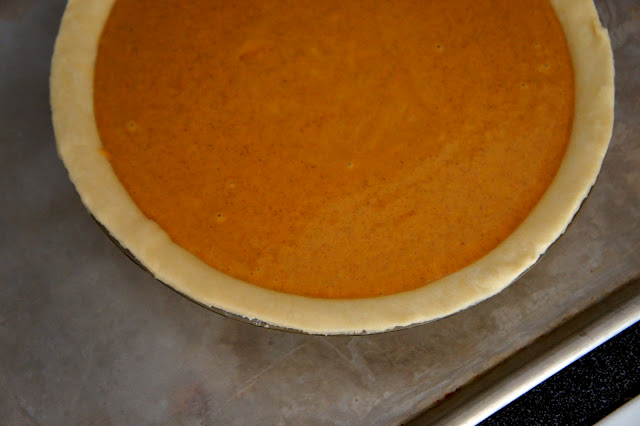 Place the pie onto a baking sheet just in case you have a spill over.
Bake at 400 degrees for 10 minutes then reduce the heat to 350 and bake for another 35-40 minutes. Remove from the oven and let cool to room temperature.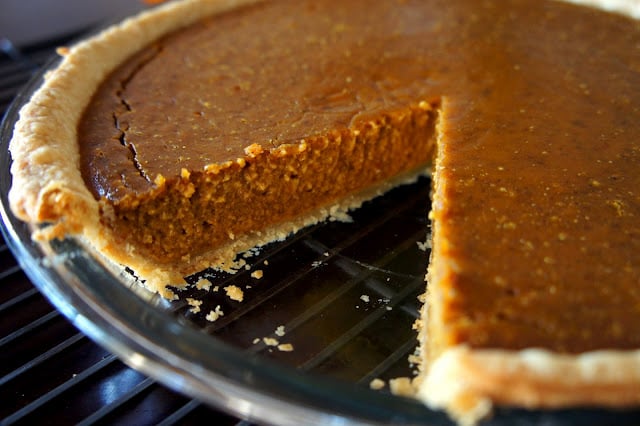 Once it's cooled, make a batch of whipped cream, and dig in!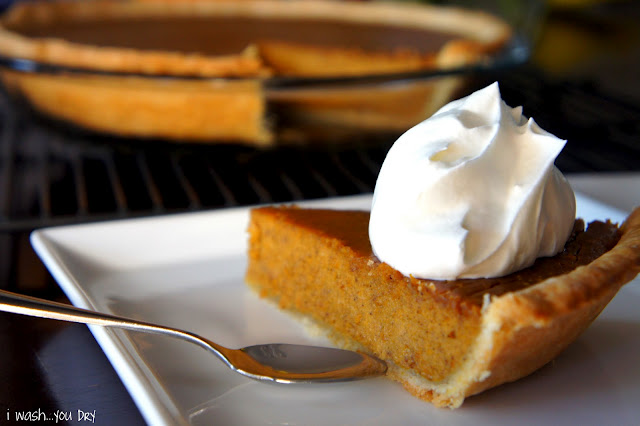 Seriously, it is the best pumpkin pie you'll ever taste.
I tasted about half of the pie, and I am pretty sure anyone else you was able to snag a bite would agree.
Ingredients
1- (9in) unbaked pie crust
1 (15oz) can pumpkin puree
1/2 cup heavy whipping cream
1/2 cup evaporated milk
3 eggs
1 cup brown sugar
1 tsp ground cinnamon
1/4 tsp ground ginger
1/4 tsp ground cloves
1/4 tsp allspice
1/4 tsp salt
Instructions
Preheat oven to 400 degrees.
Prepare your pie crust, roll it out and put it in a 9 inch pie pan.
In a large bowl mix together all the ingredients except the eggs. Once blended together add eggs one at a time. Beat for an additional 3-5 minutes or until light and fluffy. Pour into prepared pie crust and bake for 10 minutes. Reduce heat to 350 degrees and bake for an additional 35-40 minutes. Remove from oven and let cool to room temperature.
Cover and keep stored in the refrigerator until ready to serve.
7.6.4
686
https://www.iwashyoudry.com/the-perfect-pumpkin-pie/
The following two tabs change content below.
Shawn is the Owner and Creator of I Wash You Dry. She loves to create and share simple, family-friendly recipes with a bit of life sprinkled in. Mom to 4 adorable children and dwells in the desert of Southern Utah.