Is it Spring yet?
I'm eager for warm, sunny days and fields of green, fragrant grass. I'm also eager for days when I can cool down with this Strawberry Buttermilk Sherbet.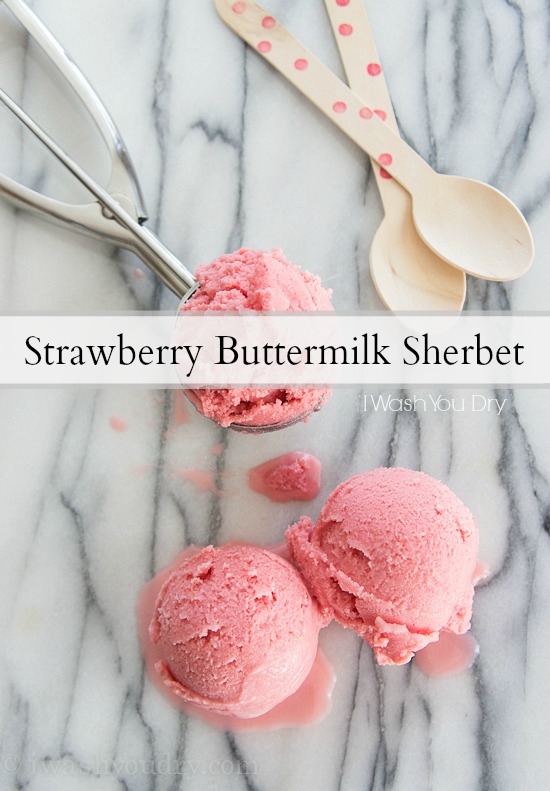 It may have been a bit chilly outside when I made this sweet and tangy frozen treat, but it was a clear day, the sun was out and if I sat in it's rays by my window I could feel a little warmth.
So that's what I did.

MY OTHER RECIPES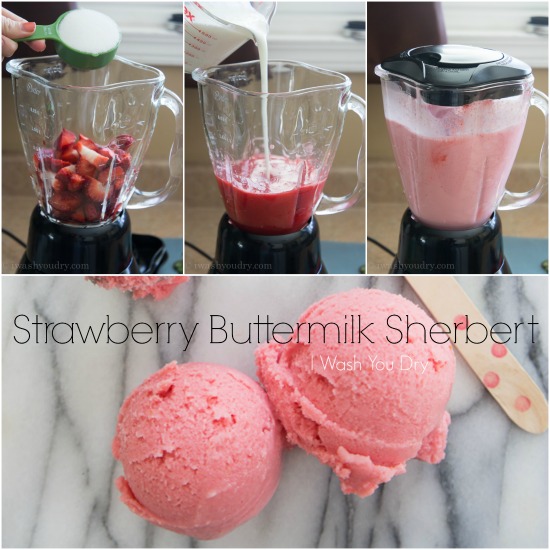 This Strawberry Buttermilk Sherbet couldn't be any easier to make. I just tossed some fresh strawberries and sugar into a blender and processed them until the sugar was dissolved. Then I poured in the buttermilk, a dash of vanilla and let it blend until it turned a gorgeous pale pink.
The combination of the tangy, nutrient rich buttermilk, with the sweet strawberries is a delicious and refreshing treat. Make sure to use  a whole buttermilk, so it gives it that creamy texture.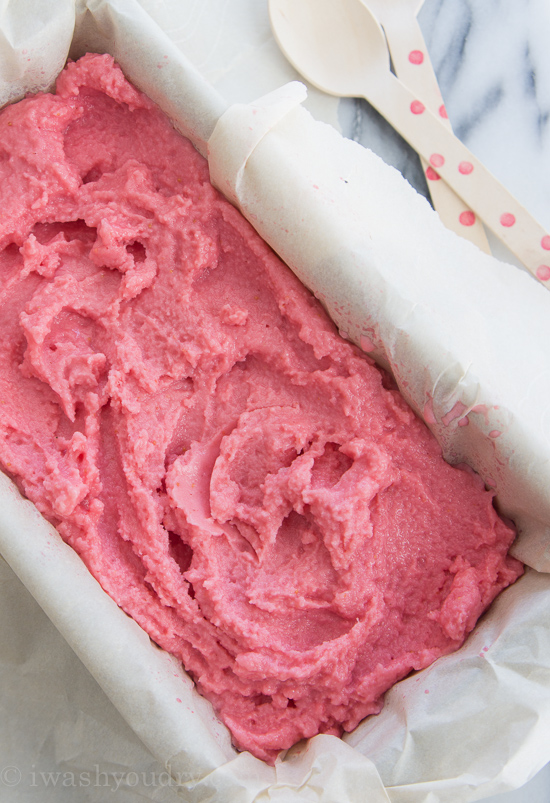 You'll want to place your blender in the fridge for about an hour to bring the temperature back down.
Then you can process it in your ice cream maker according to it's instructions. I poured mine into a parchment lined loaf pan, covered it and froze it for a few more hours to get my desired consistency.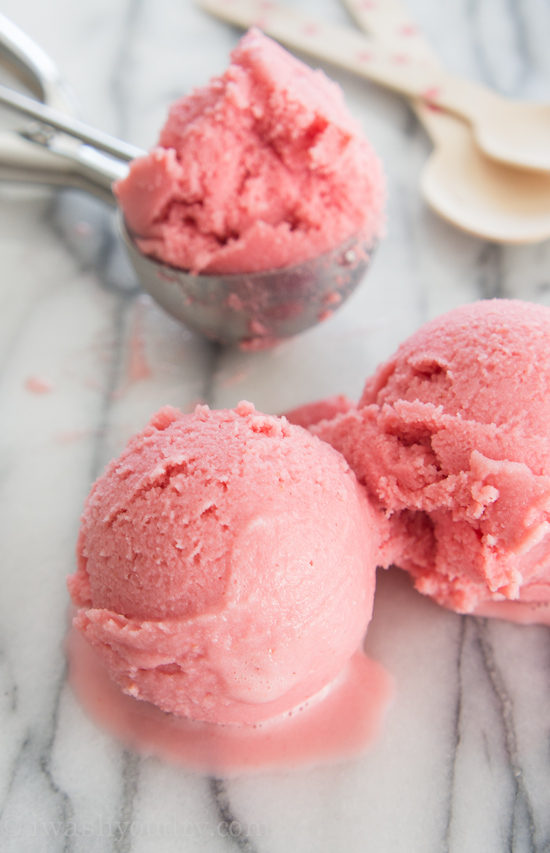 And trust me, I definitely desired it.  Make sure you put this tasty treat on your to-do list, it's delicious!
Make sure you don't miss a thing! Follow I Wash You Dry here:
FACEBOOK | PINTEREST | GOOGLE+ | TWITTER | INSTAGRAM | BLOGLOVIN
Strawberry Buttermilk Sherbet
recipe adapted from Cooking Light Magazine May 2012 issue
Ingredients
2 cups chopped strawberries
1/3 cup sugar
1 1/2 cups whole buttermilk
dash of vanilla extract
1 tbsp fresh lemon juice
Instructions
Combine berries and sugar in a blender; process until smooth and sugar has dissolved (about 1 minute).
Add the buttermilk and dash of vanilla, process until well blended. Add the lemon juice and pulse to mix.
Chill in fridge for about 1 hour. Pour into freezer can of an ice-cream maker, process according to manufacturer's instructions.
Serve immediately or place covered in freezer until desired consistency is reached (I like mine after about 3 hours). Enjoy!
7.6.4
929
https://www.iwashyoudry.com/strawberry-buttermilk-sherbet/
disclaimer: This post is sponsored by the Arizona Milk Producers, reminding you to get your 3 daily doses of dairy! All thoughts and opinions are 100% my own. 
The following two tabs change content below.
Shawn is the Owner and Creator of I Wash You Dry. She loves to create and share simple, family-friendly recipes with a bit of life sprinkled in. Mom to 4 adorable children and dwells in the desert of Southern Utah.