These Spice Cool Whip Cookies… you guys! We seriously need to talk about these cookies.
They are amazing. Soft and chewy in the center, sweet with a perfect blend of spice, and only 4 ingredients.
Yes… just 4 ingredients!
Mind. Blown.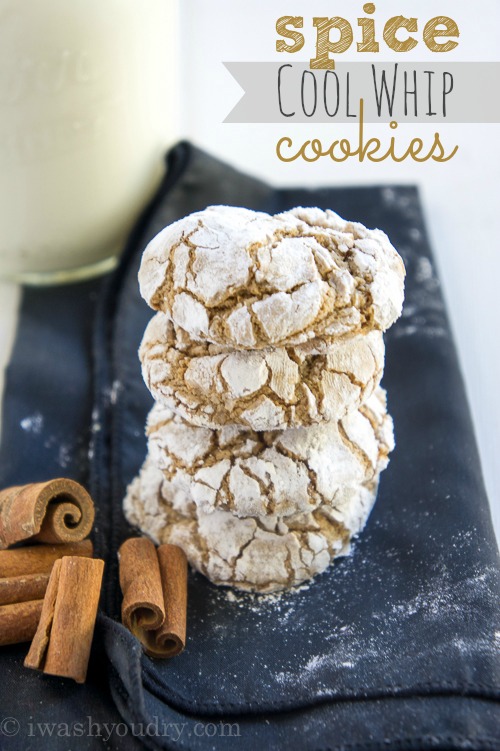 MY OTHER RECIPES
The secret is to use a Spice Cake mix and some Cool Whip. There's an egg thrown in there too.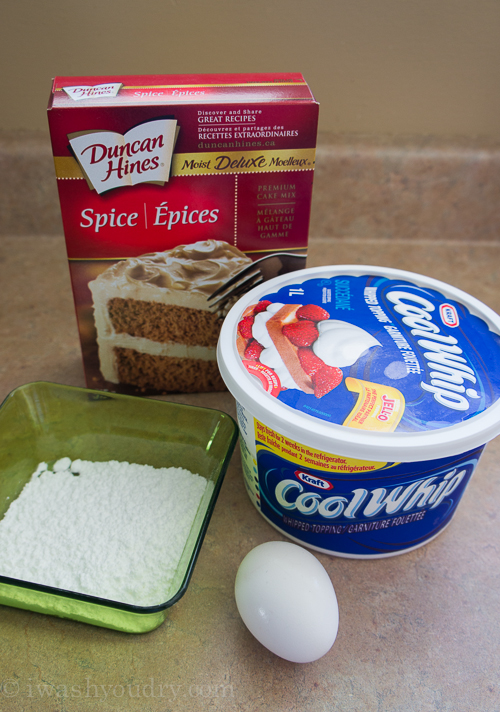 It couldn't get any easier. My 3 year old daughter loves to help me make these cookies.
Just start by tossing the cake mix, cool whip and egg into a large bowl.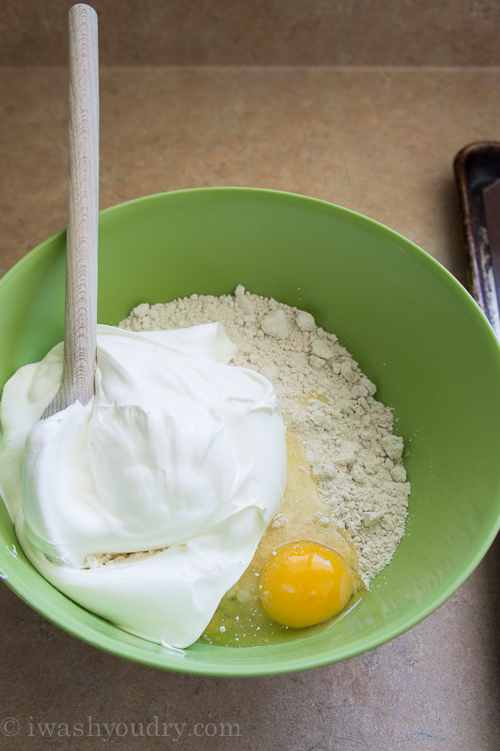 Then use a sturdy spoon to stir it all up.
It will become ridiculously sticky and thick.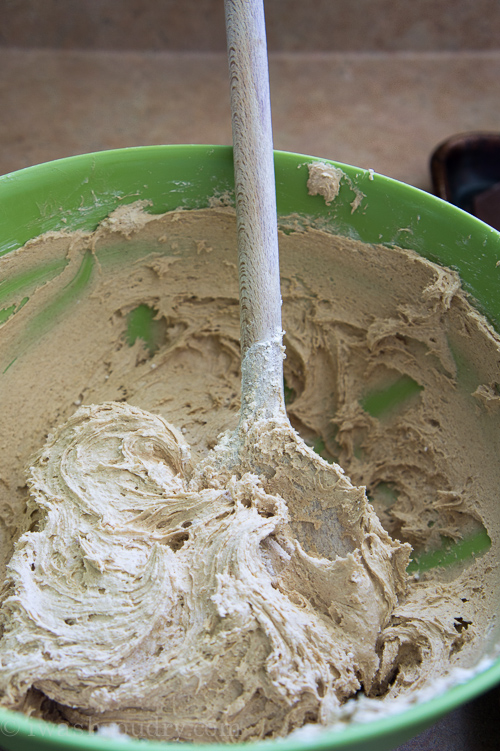 Use two spoons or a small cookie scoop to make round teaspoon size balls, then drop the sticky dough into a bowl of powdered sugar. Roll that around (this is where my daughter helped) and place them on a lightly greased, or silicon lined baking sheet.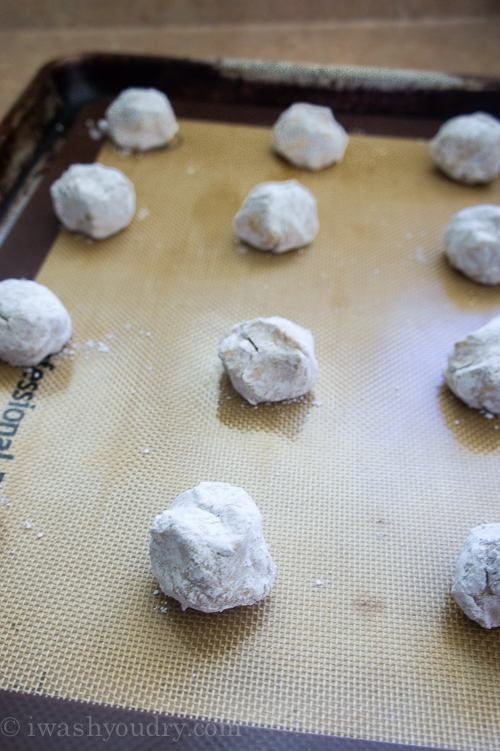 Once they bake, the powdered sugar coating separates and it makes a gorgeous crackled cookie.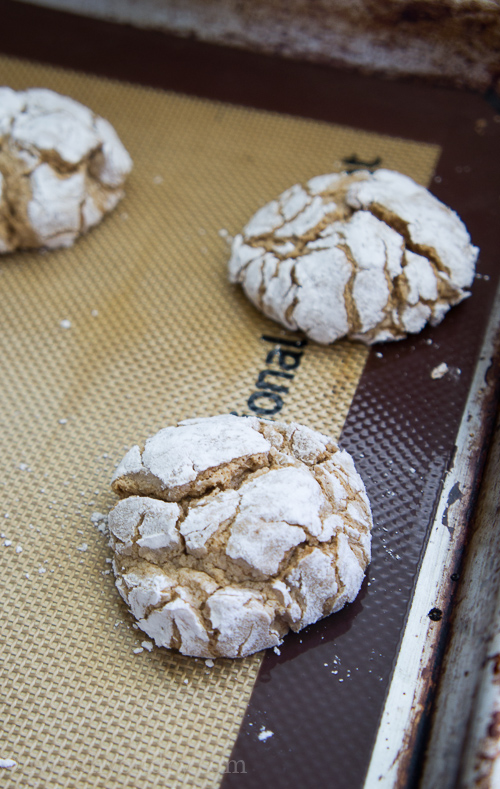 These Spice Cool Whip Cookies are so addictive.
It tastes like Fall and Christmas in one bite. These cookies are definitely making an appearance on my neighbors cookie plates this Holiday season.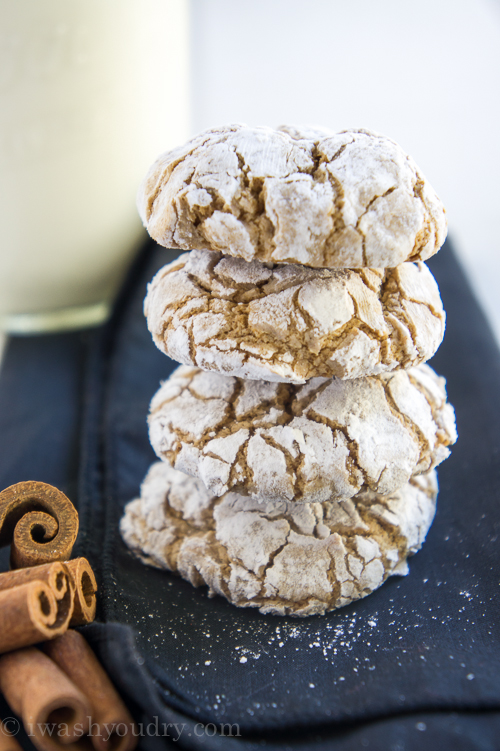 The texture of these cookies are a cross between a brownie and a cookie.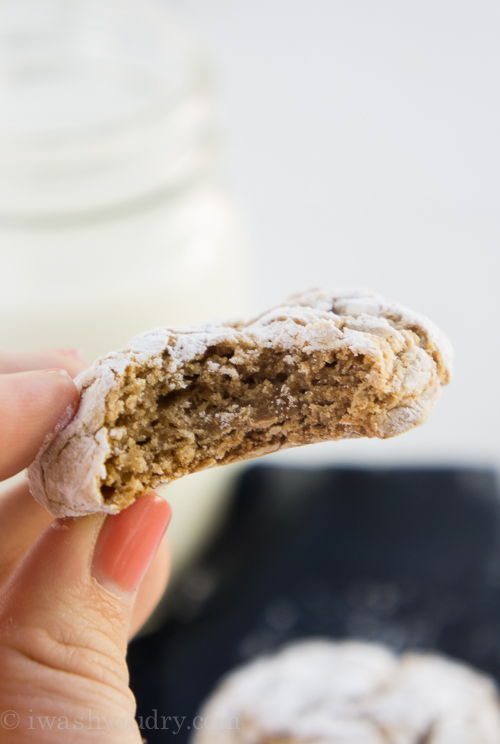 An added bonus is the shower of powdered sugar you get all over your clothes when you take a bite.
It's like Christmas. 😉
Yields 3 dozen cookies
Spice Cool Whip Cookies
Ingredients
1 box Spice Cake Mix
8 oz Cool Whip
1 large egg
3/4 cup Powdered Sugar
Instructions
Preheat oven to 350 degrees F.
In a large bowl combine the cake mix, egg and cool whip. Use a sturdy spoon to stir until the batter becomes thick and sticky.
Drop teaspoonfuls of the dough into the powdered sugar, roll to coat, then place at least 2 inches apart on a lightly greased, or silicone lined cookie sheet.
Bake for 10-12 minutes. Let cool on cookie sheet for 3 minutes before removing to cool completely on a wire rack. Enjoy!
7.6.4
877
https://www.iwashyoudry.com/spice-cool-whip-cookies/
The following two tabs change content below.
Shawn is the Owner and Creator of I Wash You Dry. She loves to create and share simple, family-friendly recipes with a bit of life sprinkled in. Mom to 4 adorable children and dwells in the desert of Southern Utah.