On Monday I shared a Sour Cream Lemon Pie, so I figured I better share this Key Lime Pie Recipe for all the lime fans out there.
It's delicious, refreshing, and totally easy to make.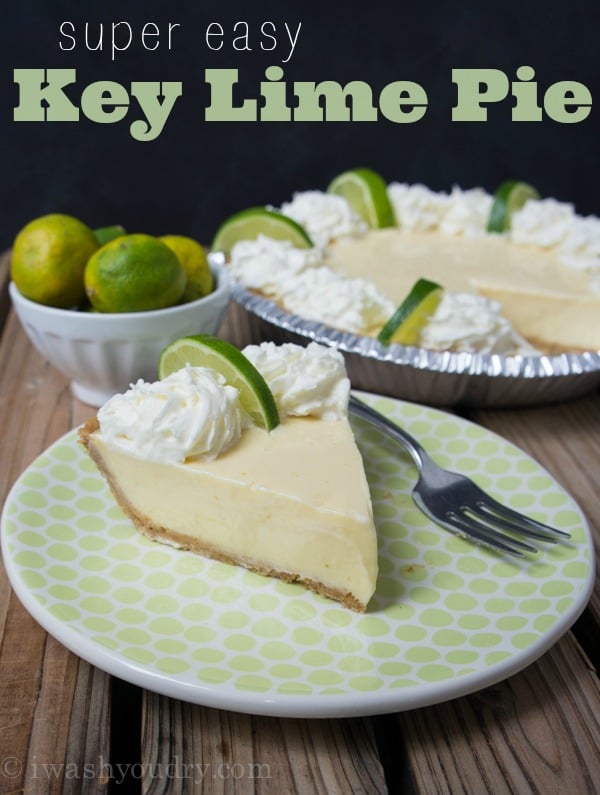 The other day I was casually relaxing on the couch (playing Candy Crush of course), when my youngest daughter walks up to me with a long piece of dry spaghetti in her chubby little hand. Oh boy,  she got into the pantry and is so hungry she has resorted to eating dry pasta. I tell her to go put it in the trash (still relaxing on the couch, still playing Candy Crush), and she toddles off.
A minute later she was back with another piece of dry pasta for me. I chuckled and, like any respectable parent, I took a picture and posted it to Instagram.

MY OTHER RECIPES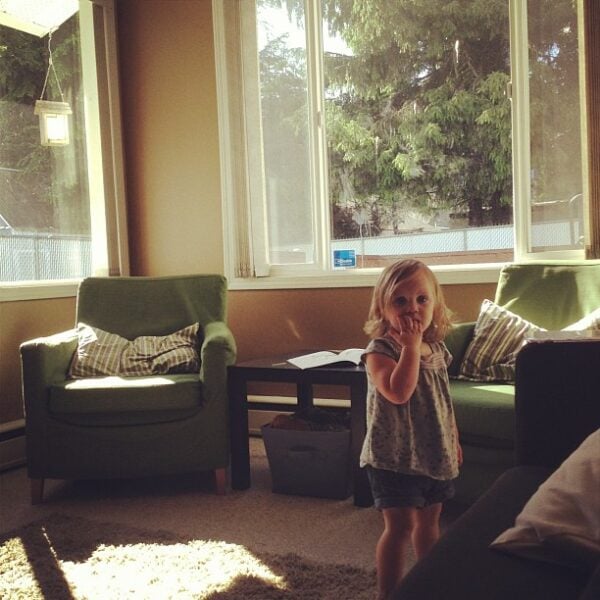 Then after looking at the picture I realized my windows were filthy, so I got up and cleaned them.
I have issues.
Don't worry, I got my daughter a suitable snack too.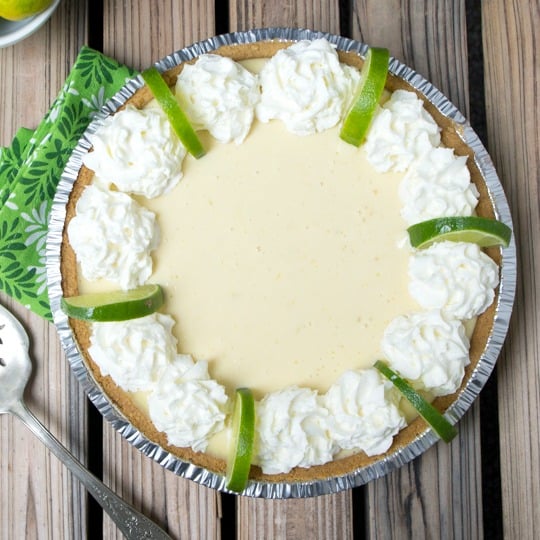 But seriously, my kids are starting to eat me out of house and home. They are constantly wanting a snack, or a popsicle, or dry pasta.
My oldest daughter can now eat an adult size portion of dinner, and then some. Just last night she requested a "grown-up" plate for dinner rather than the cute florescent plastic plates for the kids. What's next?! Training bras? Heaven help me.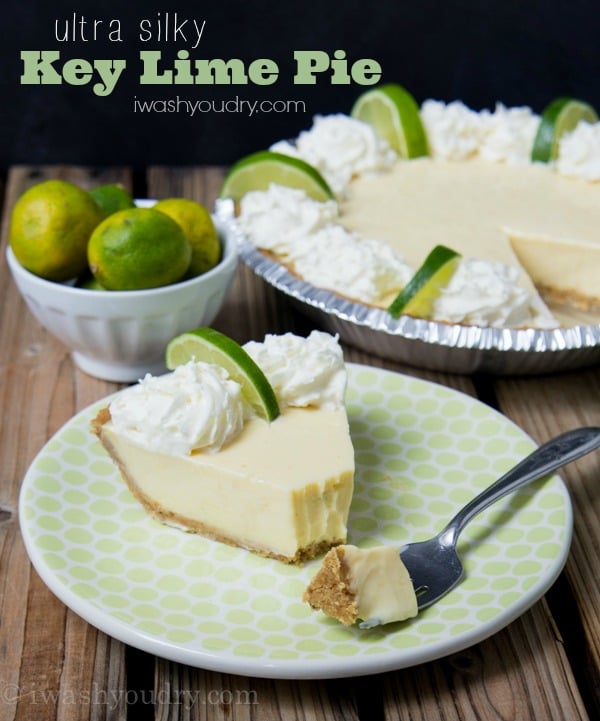 One thing I know she'll never grow out of is dessert. After all, she's still my daughter.
This delicious Key Lime Pie Recipe was so silky in texture, tangy, and sweet. If you can't get ahold of key limes then try substituting with a mixture of fresh lemon and lime juice (half lemon, half lime). It's the perfect summer pie to brighten your day!
Make sure you don't miss a thing! Follow I Wash You Dry here:
FACEBOOK | PINTEREST | GOOGLE+ | TWITTER | INSTAGRAM | BLOGLOVIN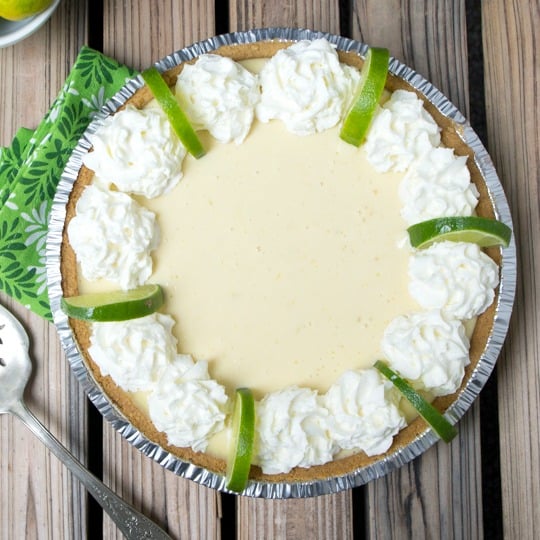 Ingredients
9" graham cracker pie crust
4 egg yolks
1 egg white, lightly beaten
3/4 cup key lime juice
1 1/2 tsp grated lime peel
1 (14oz) can sweetened condensed milk
1/2 cup sour cream
Whipped Cream (optional)
Instructions
Heat oven to 375 degrees F.
Brush the graham cracker pie crust with the lightly beaten egg white, then bake for 5 minutes. Remove from the oven and set aside.
Reduce oven to 350 degrees F.
Meanwhile combine the egg yolks, key lime juice, lime peel, sweetened condensed milk, and sour cream in a medium bowl. Whisk until smooth. Pour into the prepared crust.
Bake for 15 minutes, then remove from oven and let cool to room temp.
Chill in fridge for at least three hours, then serve with whipped cream if desired. Enjoy!
7.6.5
835
https://www.iwashyoudry.com/key-lime-pie-recipe/
The following two tabs change content below.
Shawn is the Owner and Creator of I Wash You Dry. She loves to create and share simple, family-friendly recipes with a bit of life sprinkled in. Mom to 4 adorable children and dwells in the desert of Southern Utah.