With the release of the new 4th season of Arrested Development on Netflix, I thought it only fitting to create some Chocolate Dipped Banana Cream Pops to celebrate!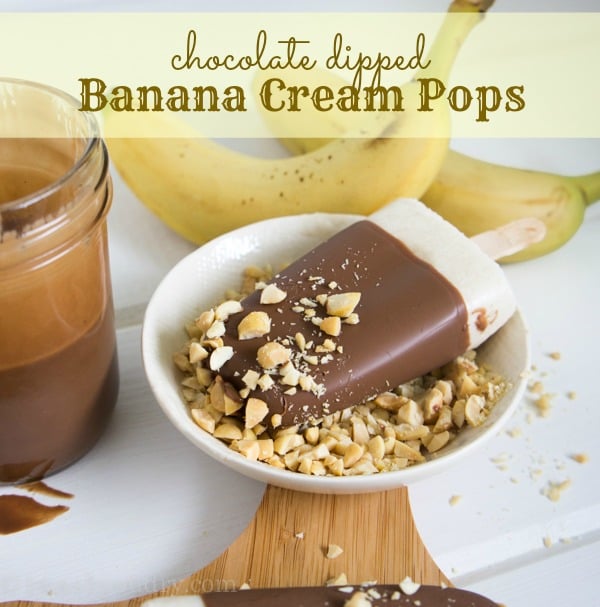 After all, there's always money in the banana stand… *wink-wink*
My husband and I are watching the first three seasons over again before we start the 4th season; so naturally every night I am laughing my head off. Classic.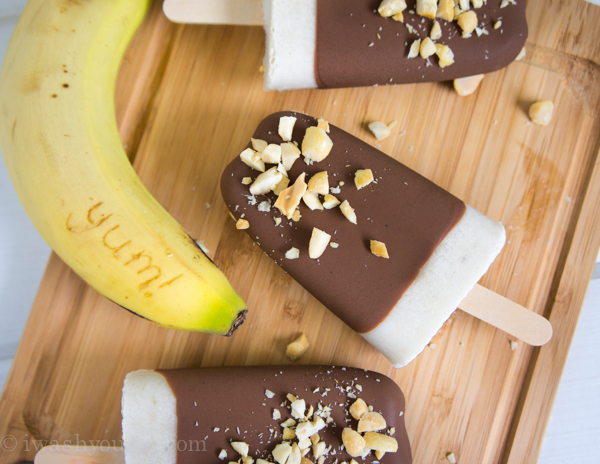 MY OTHER RECIPES
These Chocolate Dipped Banana Cream Pops are so much better than just a regular old banana covered in chocolate and nuts. I blended bananas with cream, a little sugar and some vanilla to make an ultra creamy banana ice cream base. Then I used my simple 2 Ingredient Magic Shell to dip the banana cream pops in a thin layer of luscious chocolate.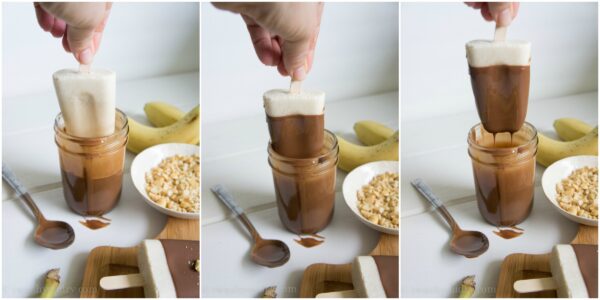 They definitely take the Chocolate Covered Bananas at Disneyland (or the Bluth Family Banana Stand) to the next level.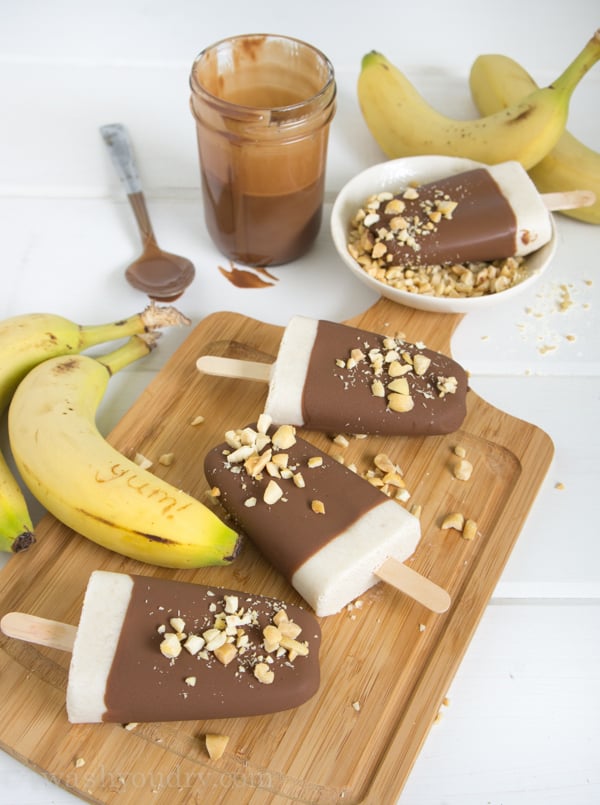 If you haven't watched Arrested Development yet, do it.
And if you haven't had a Chocolate Dipped Banana Cream Pop yet, do it now.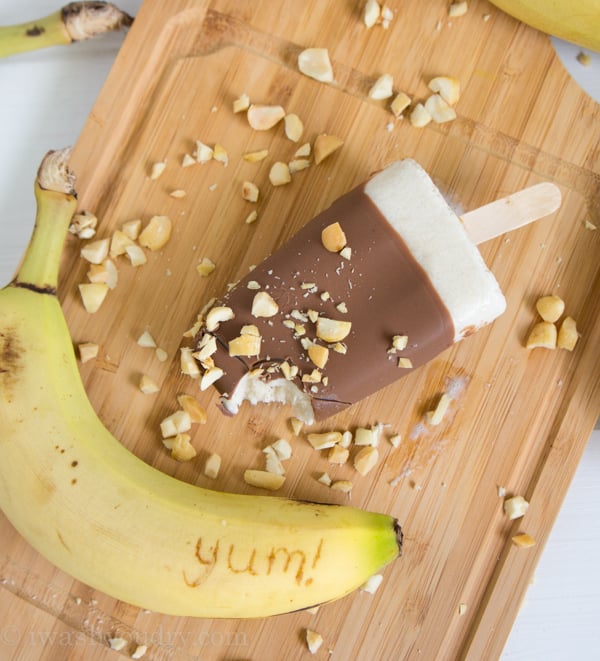 You wont regret either.
Yields 6-8 popsicles
Chocolate Dipped Banana Cream Pops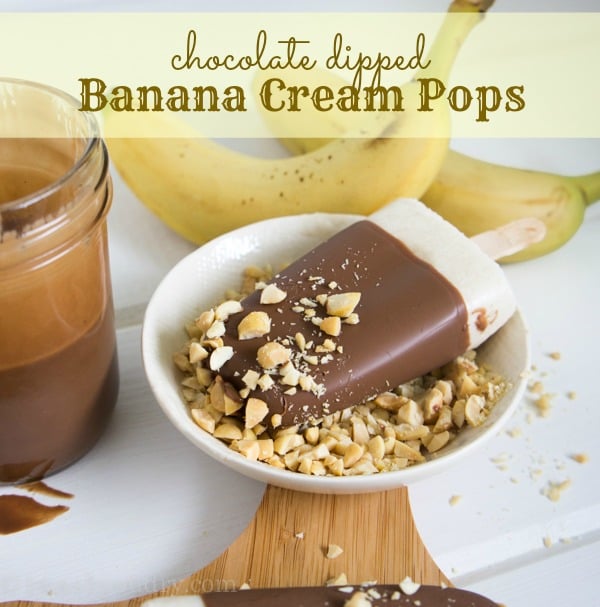 Ingredients
2 medium sized bananas
1 cup heavy cream
1/2 cup milk
3 tbsp sugar
1 tsp vanilla
Popsicle Mold
1/2 cup unsalted chopped peanuts
Instructions
Put bananas, heavy cream, milk, sugar and vanilla in the blender and blend until smooth, about 1 minute. Pour into your popsicle mold and place in freezer.
Once frozen, remove from mold and dip into the chocolate Magic Shell, then quickly sprinkle with chopped nuts. Enjoy right away, or place in plastic bags and store in freezer until ready to enjoy.
7.6.5
832
https://www.iwashyoudry.com/chocolate-dipped-banana-cream-pops/
The following two tabs change content below.
Shawn is the Owner and Creator of I Wash You Dry. She loves to create and share simple, family-friendly recipes with a bit of life sprinkled in. Mom to 4 adorable children and dwells in the desert of Southern Utah.