Last month my husband turned 35, and like every birthday we have a long standing tradition where you get your choice of dinner.
He decided he wanted a Ham, Casserole Potatoes, green beans and Homemade Rolls.
So basically he wanted Easter dinner.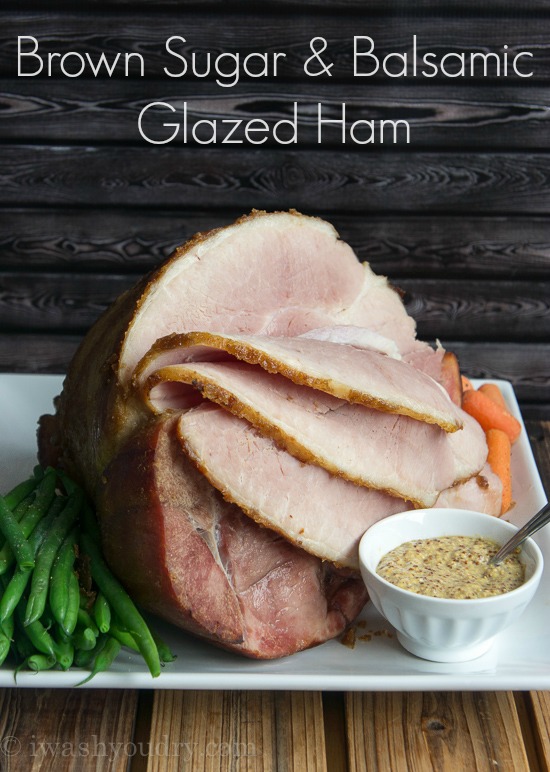 Not too shabby considering my daughter requested Macaroni and Cheese, edamame and Cheesy Monkey Bread Rolls for her birthday dinner.

MY OTHER RECIPES
I was more than happy to test out a ham recipe since Easter was actually coming up. I made a Brown Sugar and Balsamic Glazed Ham for him and we all LOVED it. In fact, we all loved it so much that I decided to make another one just a couple weeks later. It's so easy to make, and we love the leftovers on sandwiches. I'm pretty sure it's cheaper than buying deli ham (at least where we live it is).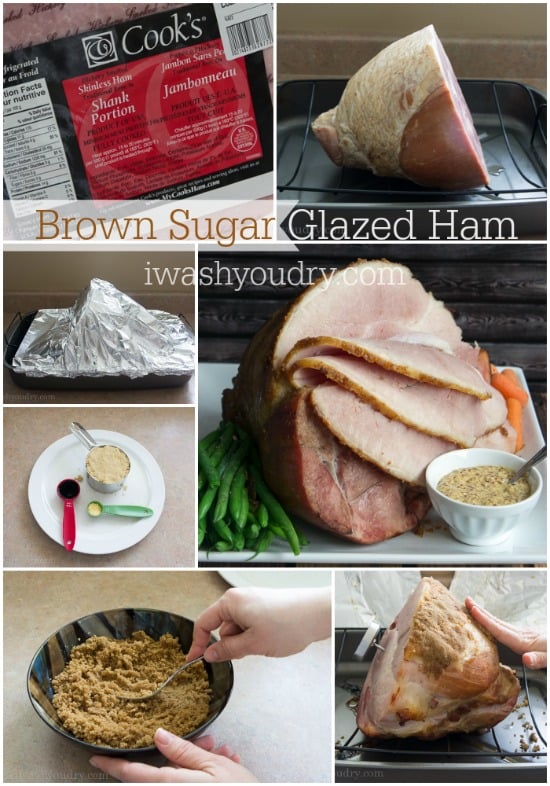 You'll want to make sure you buy a smoked ham (as in- fully cooked). Mine was a skinless, bone-in shank portion.
Place it in a shallow roasting pan on a rack to keep it elevated. Cover it with foil and let it bake.
Give it 13-17 minutes per pound of ham.
Mix together the simple brown sugar and balsamic mixture and pat it on the top of the ham. Some might fall off, just do your best to get it all on there. Then pop it back in the oven for a few more minutes so the glaze gets nice and crisp.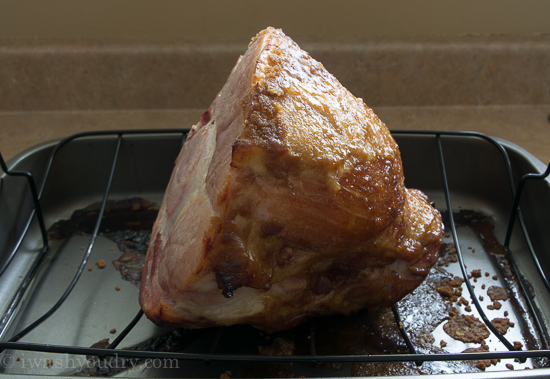 The first one I made I made little cuts all over the ham before placing on the glaze mixture. I think it just made the outer parts of the ham get dry and crusty… no bueno. So this time around I didn't pre-slice it and it turned out moist and juicy all over. Swoon.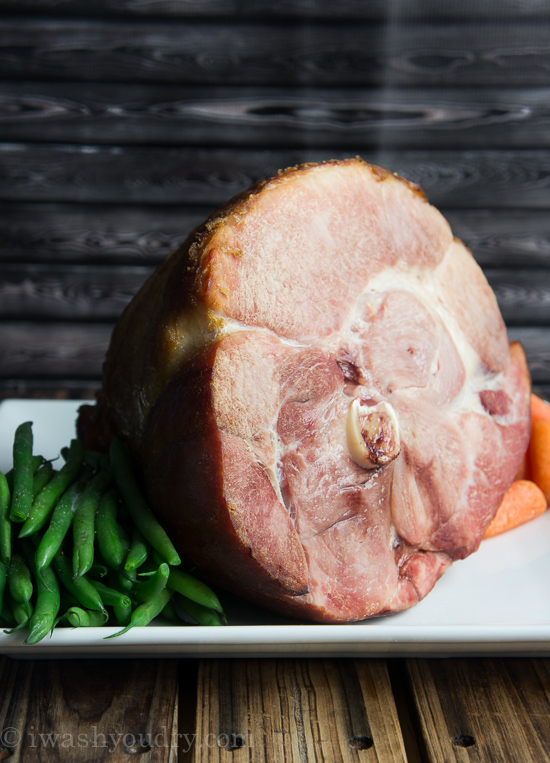 To cut it, just get a sharp carving knife and slice around the bone to your desired thickness.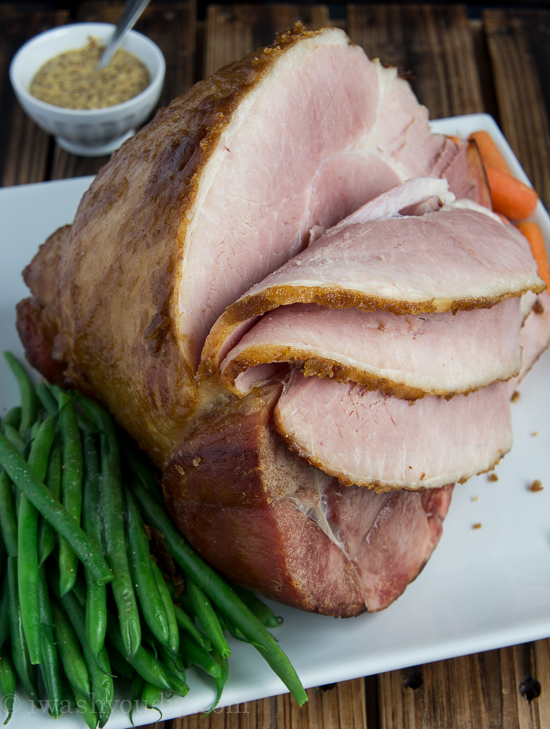 We love our ham with a little bit of horseradish dijon mustard… so. good.
It's a ham that can be enjoyed any time of the year!
Make sure you don't miss a thing! Follow I Wash You Dry here:
FACEBOOK | PINTEREST | GOOGLE+ | TWITTER | INSTAGRAM | BLOGLOVIN
Yields Serves 12
Brown Sugar and Balsamic Glazed Ham
A crunchy, sweet and slightly tangy glaze covering a juicy ham that everyone is sure to enjoy!
Recipe adapted from Betty Crocker
Ingredients
6 to 8 pound fully cooked, smoked bone-in ham
1 cup brown sugar, packed
1 tbsp balsamic vinegar
1/2 tsp ground mustard
Instructions
Preheat oven to 325 degrees F.
Place ham fat side up on a rack in a shallow roasting pan. Lightly cover with foil and bake for 13-17 minutes PER POUND.
20 minutes before ham is done, remove from oven, uncover and pour drippings from pan.
Stir together the brown sugar, balsamic vinegar and mustard until combined. Pat or brush on ham.
Bake uncovered for 20 minutes.
Cover ham and let rest 10 minutes, or until internal temperature reaches 140 degrees F.
Use a carving knife to slice ham around the bone. Enjoy!
7.6.4
938
https://www.iwashyoudry.com/brown-sugar-balsamic-glazed-ham/
The following two tabs change content below.
Shawn is the Owner and Creator of I Wash You Dry. She loves to create and share simple, family-friendly recipes with a bit of life sprinkled in. Mom to 4 adorable children and dwells in the desert of Southern Utah.