Can I tell you a secret?
Come close.
closer…
I had never eaten a scone before I made these Whole Grain Cherry Almond Scones.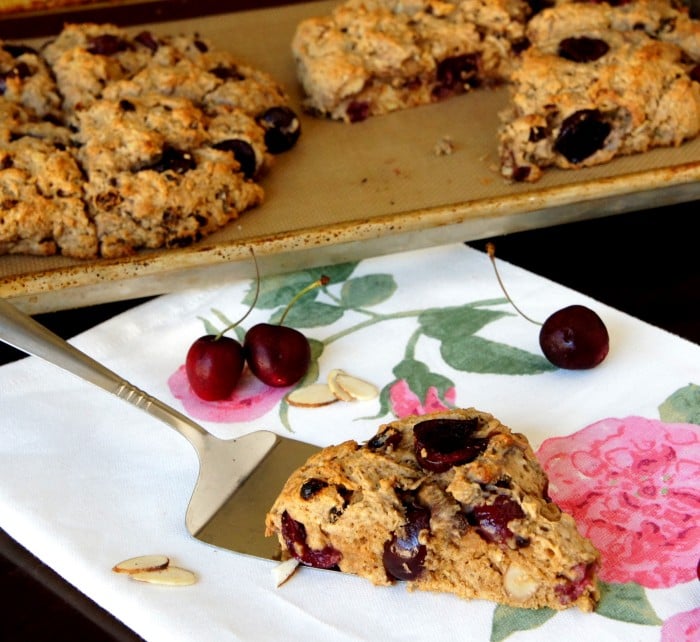 MY OTHER RECIPES
I feel as though a whole world has been opened up to me.
A world of pretty napkins and sipping drinks while holding my pinkie finger way up high.
Since I am absolutely in love with cherries right now I thought I would stuff some plump juicy cherries into these wonderfully light and fluffy scones, along with some sliced almonds.
The combination of cherry and almond always reminds me of the flavor of Amaretto. Which makes me think of Amarillo, and then I think about Texas… and… you see how my brain wonders??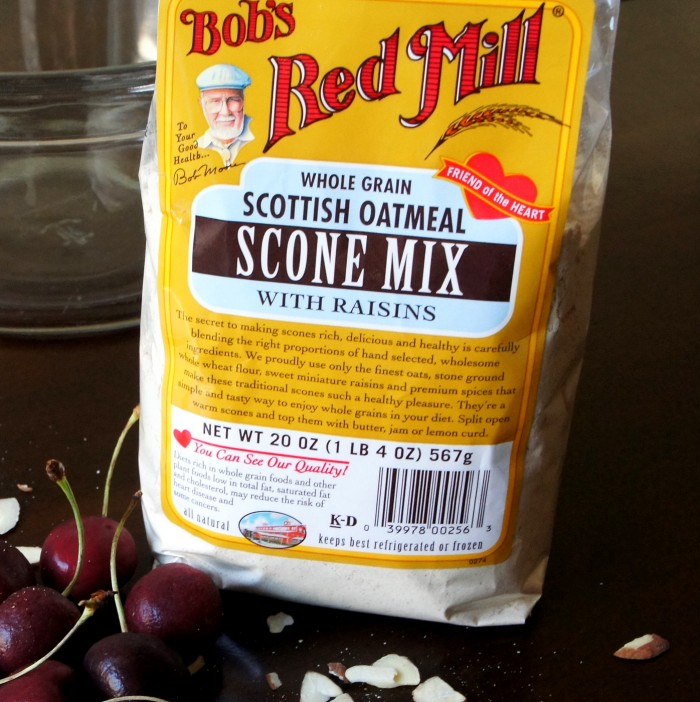 I got this wonderful Whole Grain Scottish Oatmeal Scone Mix from Bob's Red Mill and I thought it would be the perfect opportunity to make my first scone.
It's incredibly easy to customize with this mix. I just added a some sliced almonds, 2 cups of cherries, and just a touch of almond extract. The mix already comes with raisins in it, and some great spices.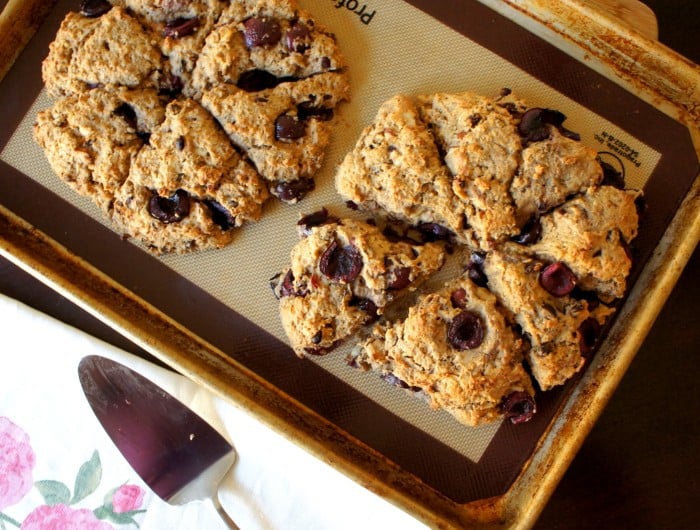 Overall, this being my first time making scones, I am going to have to say that I loved them. They were a cross between an oatmeal cookie and a whole grain bread. They were light and fluffy, with a nutty texture. The fresh cherries added little pockets of sweetness to compliment the whole grain scone.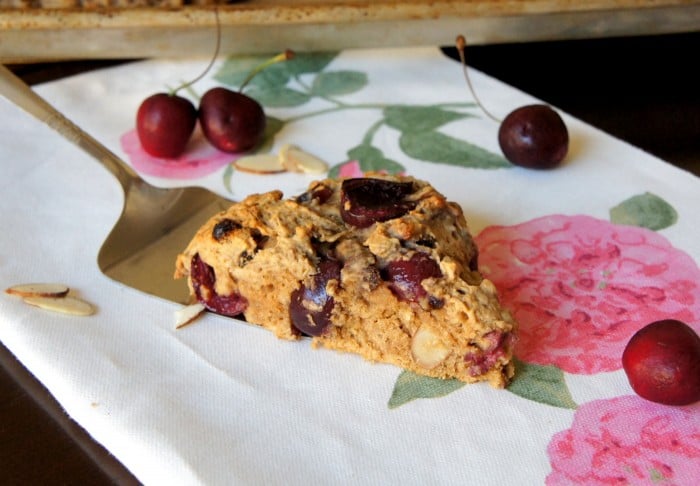 I am pretty sure they would compliment any breakfast or brunch, as well as be a delicious and healthy snack. If you're wanting to sweeten them up even more, you could add a sweet cream cheese drizzle that would send these scones over the top.
Don't forget to check out the giveaway going on HERE, to win 1 of 2 $25 gift cards to Bob's Red Mill!
Make sure you don't miss a thing! Follow I Wash You Dry here:
FACEBOOK | PINTEREST | GOOGLE+ | TWITTER | INSTAGRAM | BLOGLOVIN
Whole Grain Cherry Almond Scones
Ingredients
1 package of 'Bob's Red Mill' Whole Grain Scottish Oatmeal Scone Mix
1/2 cup cold butter
3/4 cup water
1/2 tsp almond extract
1/2 cup sliced almonds
2 cups cherries; pitted and halved
Instructions
Preheat oven to 425 degrees F.
In a large bowl pour entire bag of Scone Mix. Using a pastry cutter blend in the cold butter until the mixture turns into tiny pea-sized pieces.
Pour in water and almond extract and stir till a soft dough forms.
Fold in almonds and cherries.
Divide dough in half, then turn out onto a floured surface. Shape dough into two 6" discs and place on a greased baking sheet (or use a silicone baking mat). Cut each disc into 6 wedges.
Bake for 15 minutes till it turns a light golden brown.
Remove from oven and let cool slightly before enjoying.
7.6.4
1334
http://www.iwashyoudry.com/whole-grain-cherry-almond-scones/
disclaimer: Bob's Red Mill graciously provided me with this scone mix, but did not require me to write this post. All opinions are my own.
The following two tabs change content below.
Shawn is the Owner and Creator of I Wash You Dry. She loves to create and share simple, family-friendly recipes with a bit of life sprinkled in. Mom to 4 adorable children and dwells in the desert of Southern Utah.