Oh boy do I have something good for you!
I was given a sneak peek at a revolutionary cookbook! It is packed full of quick, delicious, and healthy main courses.
Believe me when I say that I can't stop looking at all the mouth watering recipes.
I wanted to pick one out and share it with you, to give you a sneak peek as well…
I have never shared a beef recipe with you, so I thought this would be a perfect opportunity!
These Thai Beef Skewers by Chef Jeff are simply amazing!
The flavors in the marinade are so complimentary with lime, soy sauce, a little touch of brown sugar and just a hint of Sriracha.
The key is to let the meat AND the peppers soak in the good stuff for at least 15 minutes.
I am a changed woman because of this beef.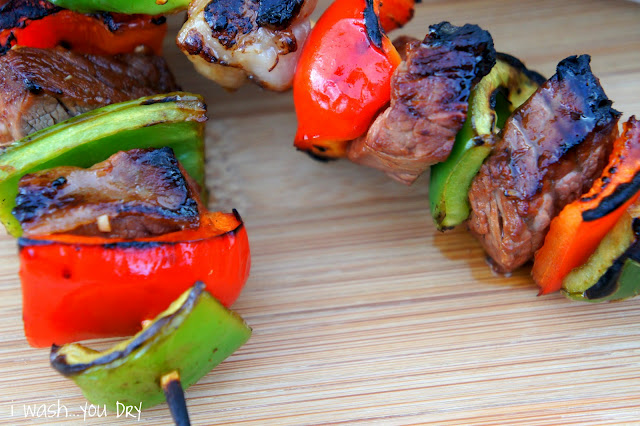 It was impossible to not pair these skewers with his Thai Cucumber Salad as well.
I think I have found a new favorite flavor- Sweet Chili Sauce.
OH-EM-GEE!
Here's you're chance to taste what you've been missing!