It's getting warm here in Arizona.
So we did the logical thing and put our above ground pool up.
I love swimming, and I love going swimming with my kids. But can you imagine me at a community pool trying to manage all 4 children at once?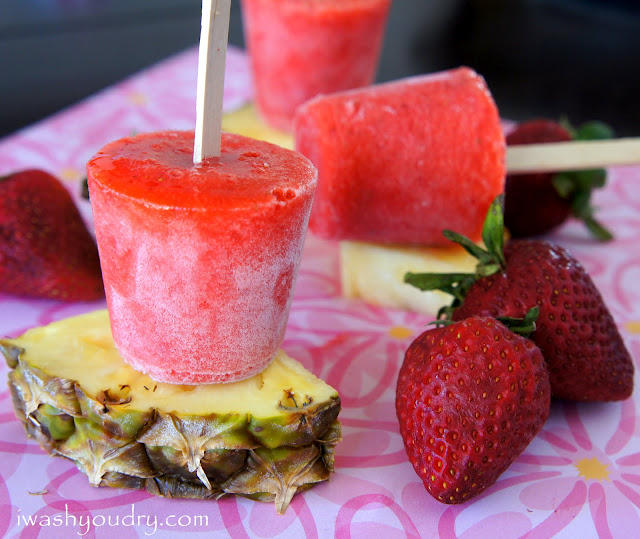 Yeah, not gonna happen.
Having a pool in our backyard is easier for me. That way when the little babies are taking naps I can put up the baby monitor, and sneak into the backyard for a quick swim with the older kids.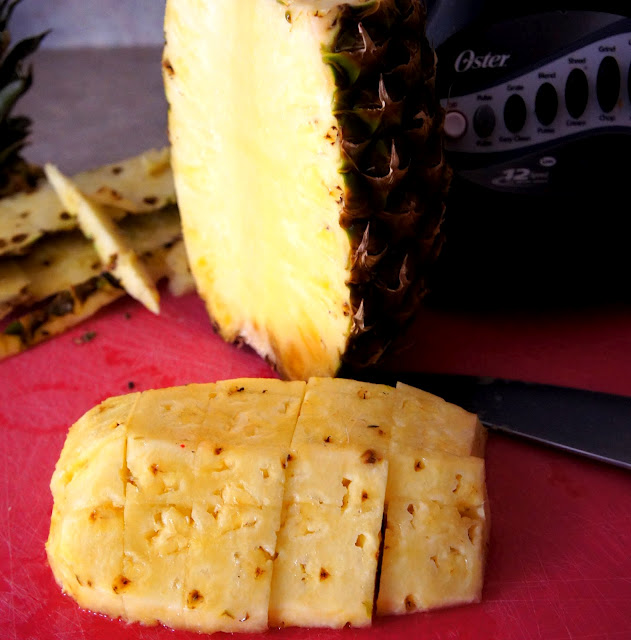 Only problem is that our pool has some level issues.
Our yard is slightly sloped in one direction, and our pool naturally does the same thing.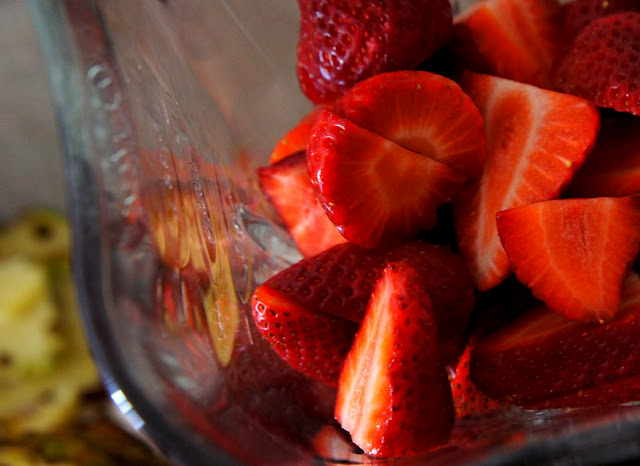 I am just waiting for the day when the weight of the leaning water buckles the legs of the pool and…
Goodbye pool, hello flooded backyard.
Cross your fingers it doesn't happen, or if it does…
Cross your fingers I have my video camera rolling. That could easily be worth $10k on America's Funniest Home Video!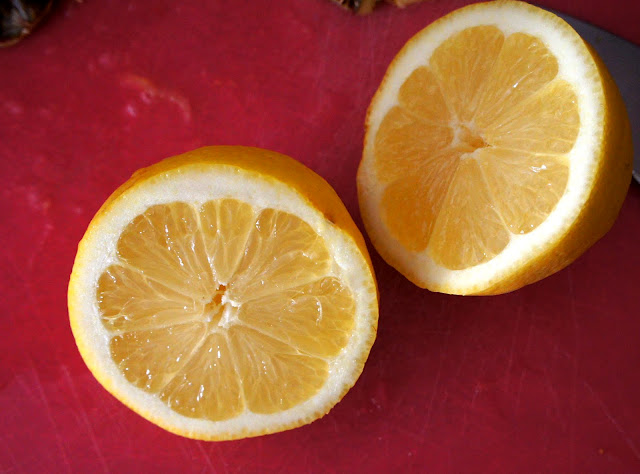 See this gorgeous lemon? It came from my dear blogging friend's backyard! All the way from California!
Sweet huh?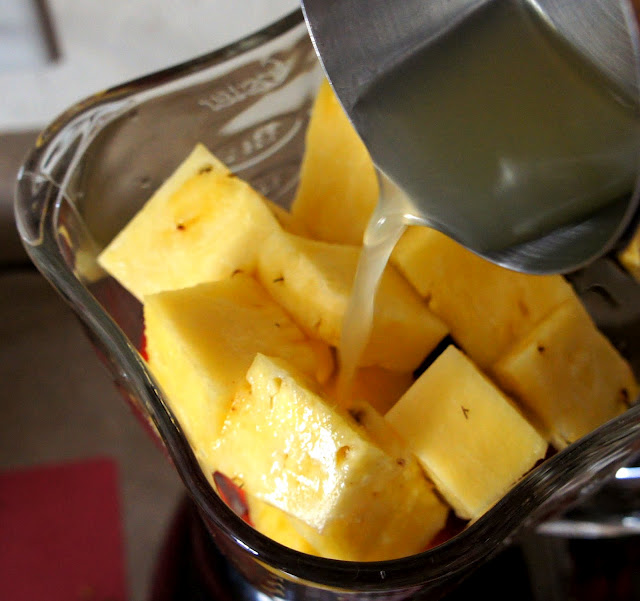 Summer is not complete without strawberries, and definitely not without pineapple.
These two fruits are on sale, super sweet, and perfect for combining into one fantastic Popsicle!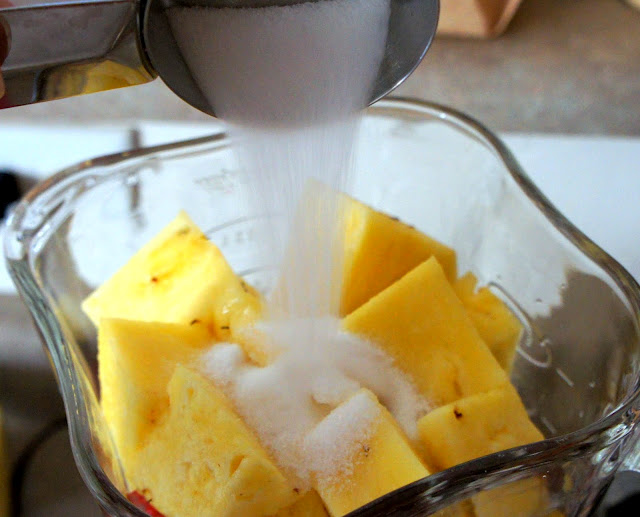 It's easy to whip together with a blender or food processor. Just throw all the ingredients in, and pulse a few times until all the chunks are gone.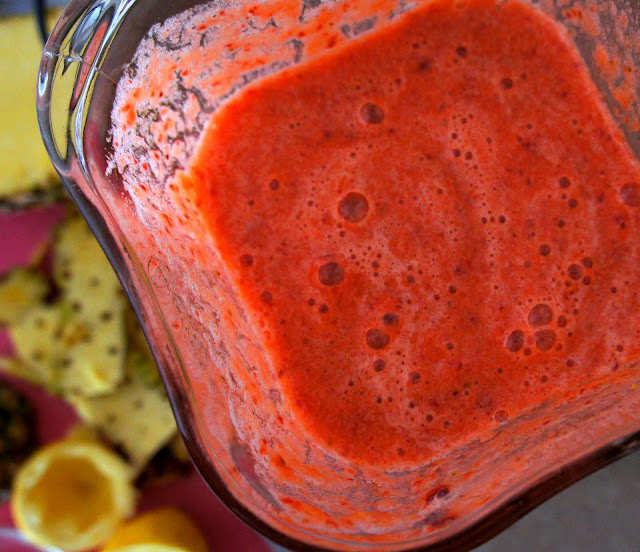 Then pour the sweet blend into those cute little Dixie cups. I used the 3oz cups from my kid's bathroom.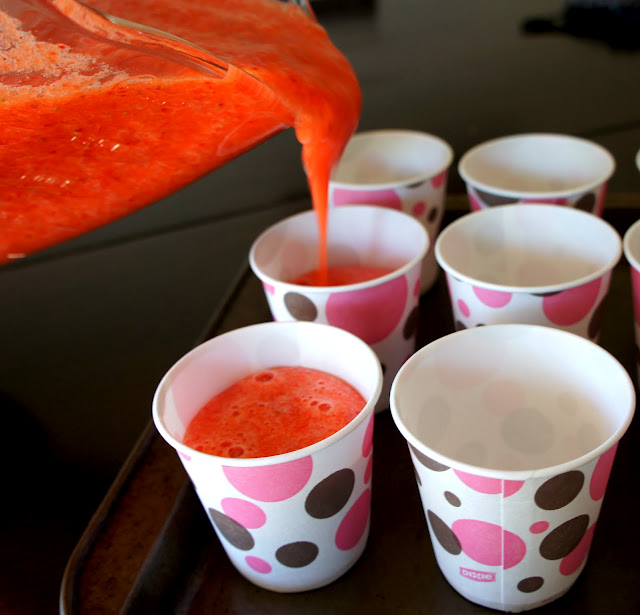 Add a little Popsicle stick, and throw them in the freezer for a few hours.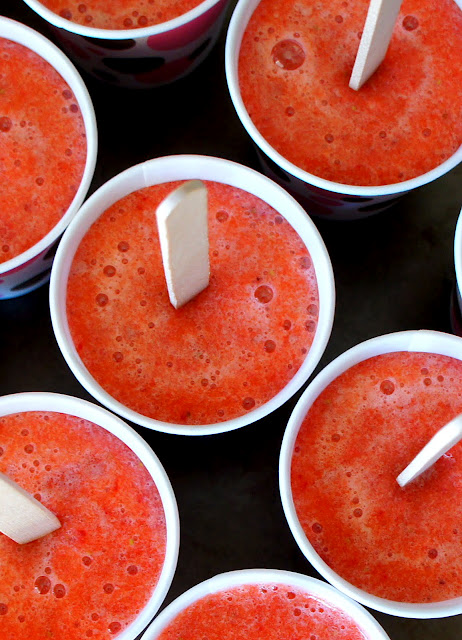 If you have a Popsicle mold that you prefer, go for it! I just did these little cups cause I thought they would be fun.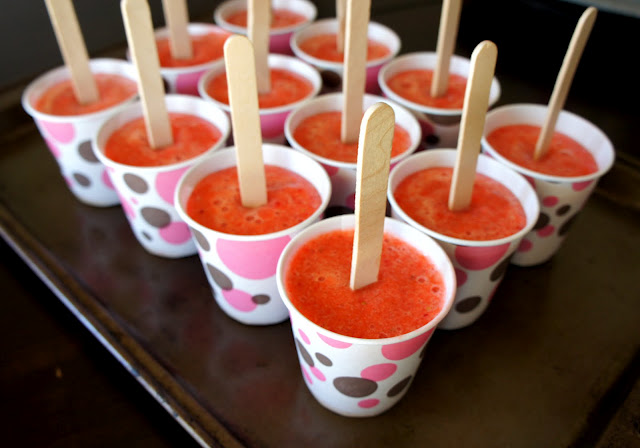 Once they are frozen, pop them out of the paper cup and enjoy!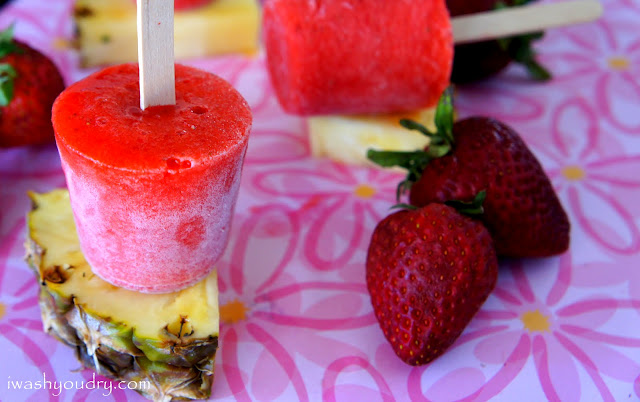 It's a great treat to cool you off this summer!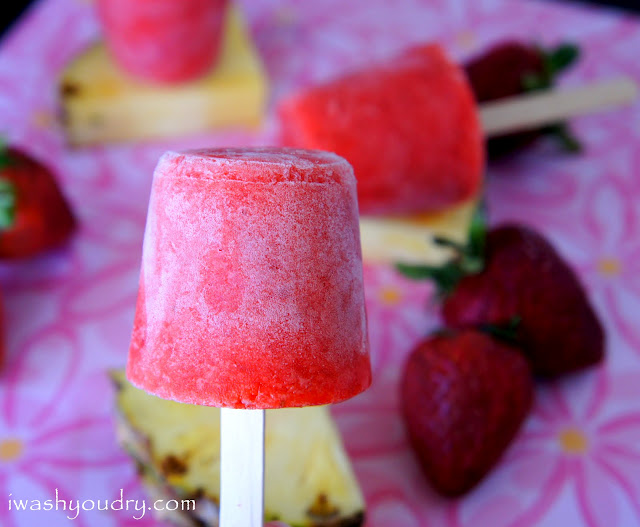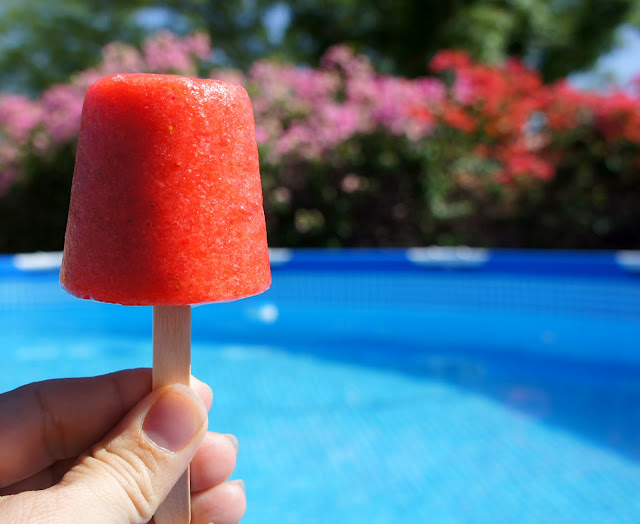 Or you can come join me in the pool… no guarantees it wont collapse.
Yields 12 (3oz) popsicles
Strawberry Pineapple Popsicles
Ingredients
1 lb. clam shell of Strawberries, stems removed.
2 cups of pineapple chunks
1/2 cup fresh squeezed lemon juice
1/4 cup sugar
Instructions
Combine the ingredients above in a food processor or blender and pulse until the fruit is smooth and no longer chunky.
Place Popsicle molds or 12 (3oz) cups on top of a baking sheet that can fit into the freezer. Pour mixture into Popsicle molds or into paper cups, and stick a Popsicle stick into the center. Carefully place the baking sheet into the freezer for at least 3-4 hours or until the mixture is frozen solid.
To eat, remove from freezer and leave on counter for 1 minute, then gently pull on stick to remove the Popsicle from the cup.
Enjoy!
6.8
http://www.iwashyoudry.com/strawberry-pineapple-popsicles/
The following two tabs change content below.
Shawn is the Owner and Creator of I Wash You Dry. She loves to create and share simple, family-friendly recipes with a bit of life sprinkled in. Mom to 4 adorable children and dwells in the desert of Southern Utah.