This smooth and creamy, (no cook) Pralines and Cream Ice Cream Recipe is a classic flavor that you can easily make at home!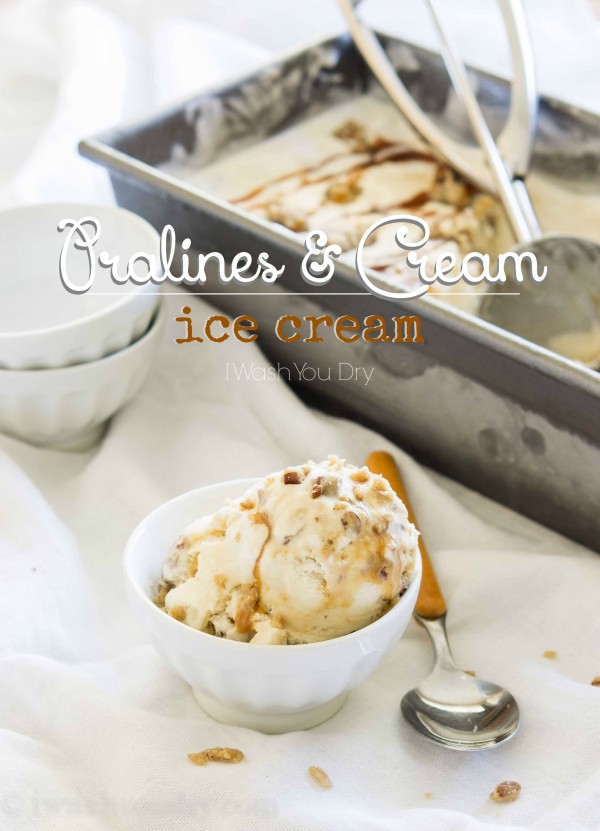 It's National Ice Cream Month!!
You know I'm a huge fan of ice cream. I don't know if I've ever shared this, but I used to work at a Cold Stone Creamery. Probably one of my favorite jobs ever! Who wouldn't love to play with ice cream all day long? Oh, and I used to make fresh waffle cones… I would also burn my finger tips while doing it, but totally worth it.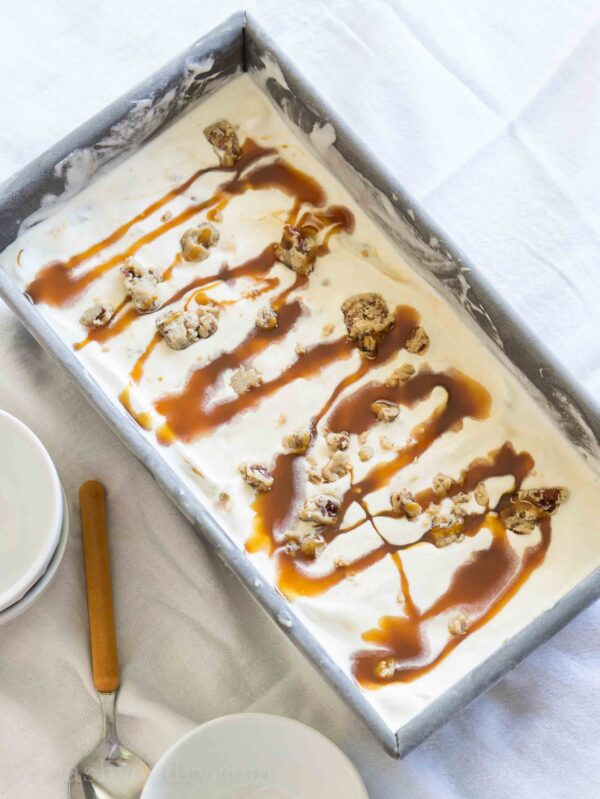 MY OTHER RECIPES
Back in July 1984, President Ronald Reagan declared July to be National Ice Cream Month, ANNNNNDDD… July 14th to be National Ice Cream DAY!!
This means you can eat ice cream for breakfast, lunch and dinner today!! Right??!
It was so hard to choose the perfect ice cream recipe to share with you today, but my husband suggested making one of my favorites – Pralines and Cream. Ok sweetie, twist my arm!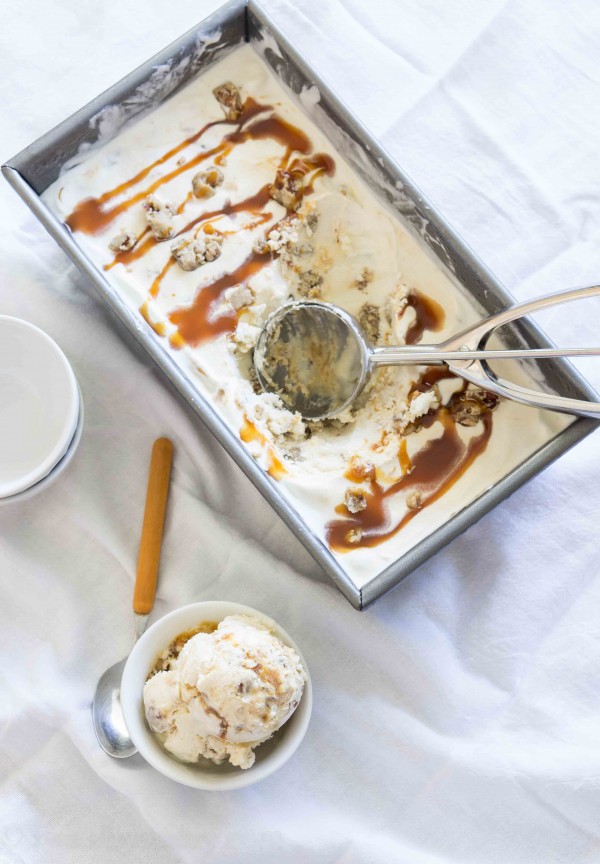 I love the candied pecans from my Strawberry Spinach Salad, so I made those, but added a little cream to the candy coating to give them a softer crunch that blends perfectly with the caramel infused vanilla ice cream base.
This ice cream recipe requires a machine to use, and I highly recommend picking one up. There really is nothing better than freshly churned homemade ice cream. Especially when you know all the ingredients going into it. Simple things like cream, milk, sugar and vanilla can make the most delicious ice cream base with no preservatives or artificial flavors.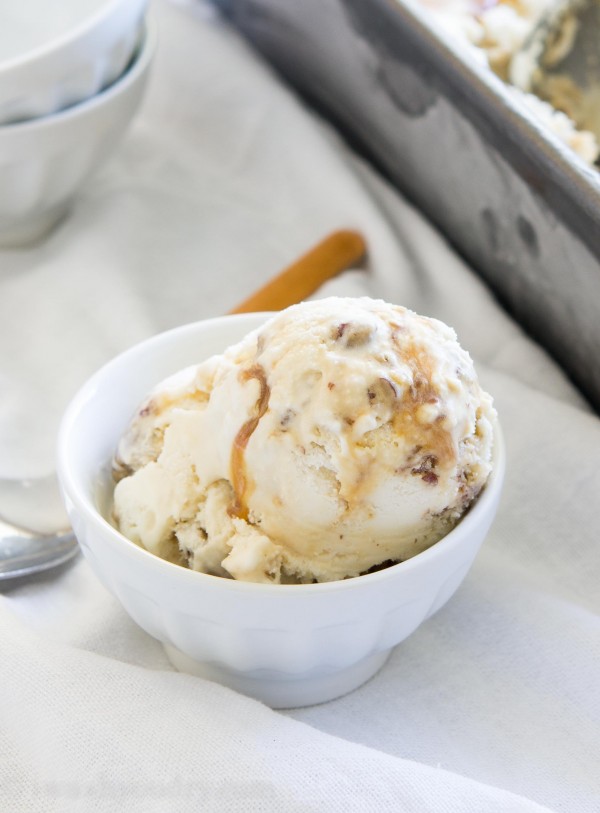 Grab a bowl of ice cream and enjoy this national holiday!!
Make sure you don't miss a thing! Follow I Wash You Dry here:
FACEBOOK | PINTEREST | GOOGLE+ | TWITTER | INSTAGRAM | BLOGLOVIN
Pralines and Cream Ice Cream Recipe
Ingredients
For the Creamy Candied Pecans:

1/2 cup brown sugar
1/4 cup sugar
1/4 cup heavy cream
2 tbsp butter
1 cup chopped pecans

For the Ice Cream:

2 cups heavy cream
3/4 cups milk
3/4 cups sugar
2 tsp vanilla extract
1/4 cup caramel ice cream topping; plus more for serving
Instructions
Make sure your ice cream canister is fully frozen before starting!

To make the pralines combine the brown sugar, 1/4 cup sugar, 1/4 cup cream, and butter in a heavy bottomed skillet over medium heat. Bring to a boil and let boil for about 3 to 4 minutes to lightly caramelize. Use a sturdy wooden spoon to stir in the pecans and remove from heat. Keep stirring until the candy cools and the pecans are coated. Spoon onto a parchment lined baking sheet to cool completely.

To make the Ice Cream:

Combine the heavy cream, milk, sugar and vanilla in a large bowl, and whisk until the sugar is dissolved. Turn on your ice cream machine and pour into canister. Process according to manufacturer's directions. Just before you finish churning add the cooled pralines to the machine as well as the 1/4 cup caramel.
Transfer the soft ice cream to a freezer safe container (I like to use my metal loaf pans), and freeze for at least 2 hours or until desired consistency. Enjoy with an extra drizzle of caramel sauce if desired.
7.6.4
971
http://www.iwashyoudry.com/pralines-cream-ice-cream-recipe/
disclaimer: This post is sponsored by the Arizona Milk Producers, reminding you to get your 3 daily doses of dairy! All thoughts and opinions are 100% my own.
The following two tabs change content below.
Shawn is the Owner and Creator of I Wash You Dry. She loves to create and share simple, family-friendly recipes with a bit of life sprinkled in. Mom to 4 adorable children and dwells in the desert of Southern Utah.