I made like a ba-jillion resolutions this year.
One of them was to shed a few L-B's by cutting back on some indulgences of mine, and eating more fruits and veggies.
I am sure that I am not the only one out there wanting to lose some weight, so lucky for you I am going to be posting quite a few healthy, yet tasty recipes over the next few months. Mixed with a few bad ones…
Everyone has a moment of weakness once and awhile.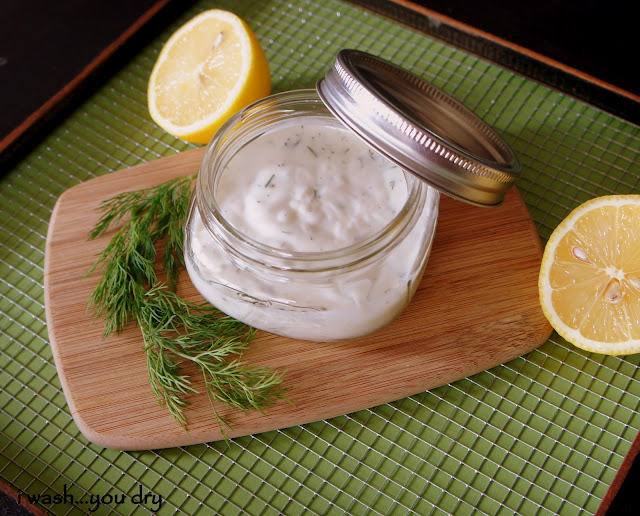 So let's talk dressing…

MY OTHER RECIPES
Just because you're eating a salad, doesn't always mean that you're making a healthier choice. Dressing can add TONS of unwanted calories. This creamy dill dressing is a perfect substitution for your naked salad. It's thick and creamy with just the right hint of lemon and dill. It can be a great low-cal dip for some fresh veggies or drizzled over some leafy greens. Keep a jar handy in your fridge for when the moment is right.
Creamy Dill Dressing
Ingredients:
1/2 cup low-fat buttermilk
1/2 cup reduced fat mayo (I use the Kraft Mayo with Olive Oil)
1 tablespoon fresh lemon juice
1 tablespoon freshly snipped dill
1/4 tsp salt
1/4 tsp fresh pepper
Directions:
Whisk all ingredients together until smooth. Store in an airtight container in the fridge for up to 2 weeks.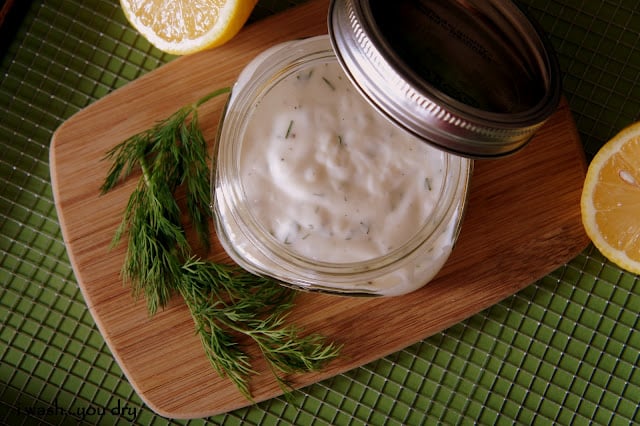 What are your New Year's Resolutions??
The following two tabs change content below.
Shawn is the Owner and Creator of I Wash You Dry. She loves to create and share simple, family-friendly recipes with a bit of life sprinkled in. Mom to 4 adorable children and dwells in the desert of Southern Utah.