Casserole Potatoes, Potato Casserole, Funeral Potatoes, Potato Junk…
Either way you say it, this right here is the BEST.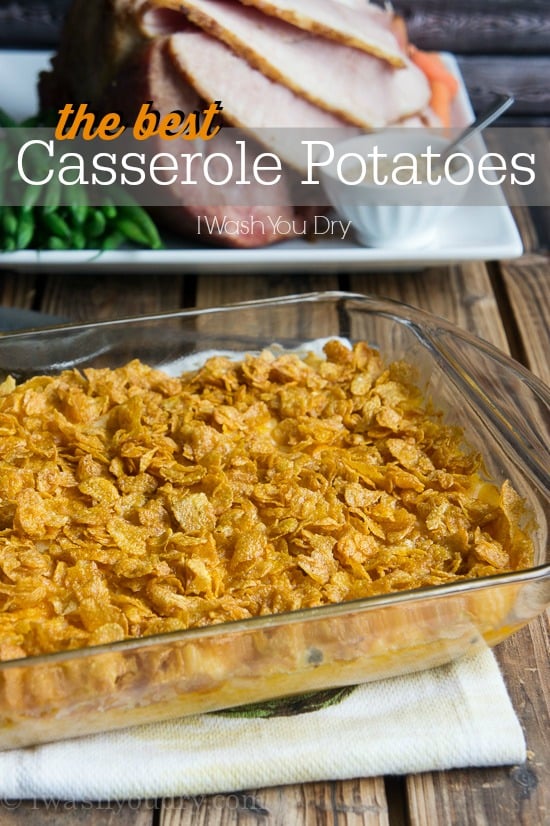 It's the best for a few reasons:
1. It's easy to make.

MY OTHER RECIPES
2. The cheesy and tender potatoes are perfectly paired with a crunchy topping for the ultimate combination of textures.
3. Everyone loves it.
4. It's an old family recipe on my husband's side that even my grandma tasted and asked for the recipe. So you know it's that good.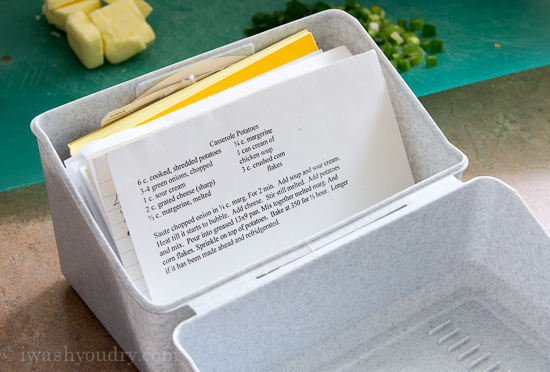 Over 10 years ago I married into a beautiful family full of homemakers and just overall crafty people. My mother-in-law is the quintessential of all mothers- She raised 8 children on a very modest budget, she made home cooked dinners each night for her large family and you better believe they were good.
Naturally, my husband expected these things out of his new wife… gulp.
First of all – no way in heck am I having 8 children. I settled on 4, still a stretch for me, but on some days I look like I know what I'm doing.
Secondly- My cooking skills at the time of our nuptials consisted of macaroni and cheese (the boxed kind), and pizza (the frozen kind).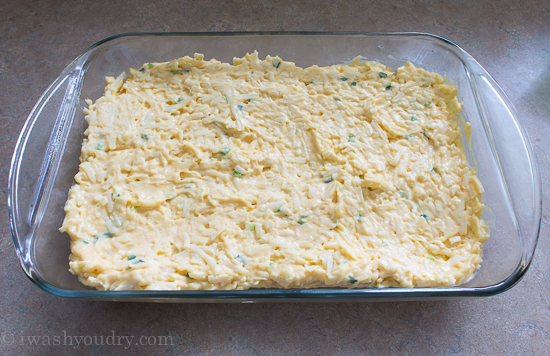 Luckily, my mother-in-law equipped me with a recipe box full of my husband's favorite recipes. Casserole Potatoes were on the top of his list.
I have made these casserole potatoes so many times over the past 10 years that I know it by heart. I have even made many variations of it.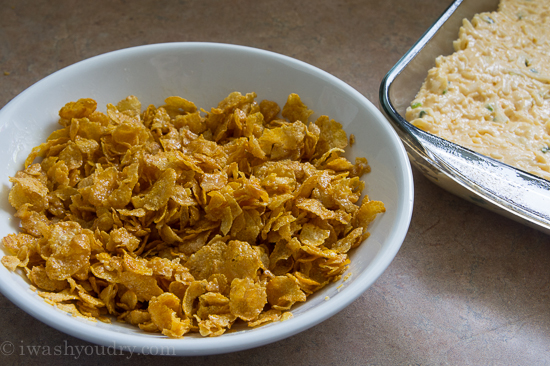 But what I'm sharing with you today is the original.
Classic.
Authentic.
The BEST Casserole Potatoes recipe you will ever make.
These potatoes are perfect for any meal, but we usually have them at family gatherings, holidays, birthdays, weddings, baptisms, funerals, Sundays, you get the idea.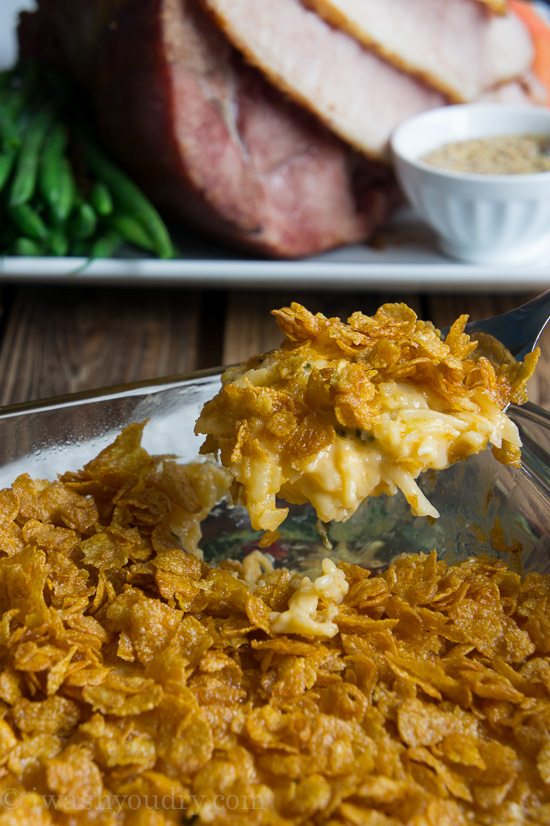 I know you're going to love these potatoes as much as we do.
Who knows… maybe it'll be a recipe that's passed down in your family too!
Make sure you don't miss a thing! Follow I Wash You Dry here:
FACEBOOK | PINTEREST | GOOGLE+ | TWITTER | INSTAGRAM | BLOGLOVIN
Yields serves 6 to 8
The Best Casserole Potatoes
Ingredients
1/4 cup salted butter
4 green onions, chopped
1 cup sour cream
10oz can cream of chicken soup
2 cups sharp cheddar cheese, shredded
6 cups frozen shredded potatoes (I usually use a whole 26oz-28oz bag)
1/2 cup salted butter, melted
3 cups lightly crushed corn flakes
Instructions
Preheat oven to 350 degrees F.
Saute the green onions in 1/4 cup butter for about 3 minutes, until soft. Add the sour cream and soup and stir till combined and bubbly. Stir in the cheese until melted.
Remove from heat and add the shredded potatoes, stir to coat completely.
Pour into a lightly greased 9x13in casserole dish, set aside.
Add the crushed corn flakes with the 1/2 cup melted butter and stir to coat. Spread on top of the potatoes in an even layer.
Bake for 40-45 minutes or until center is hot and bubbly.
Notes
You can use freshly shredded potatoes in place of the frozen variety and reduce cooking time to 30 minutes.
If you want to freeze the casserole, do so before adding the corn flakes. Before baking add the topping and increase baking time till the center is hot and bubbly.
7.6.4
936
http://www.iwashyoudry.com/best-casserole-potatoes/
The following two tabs change content below.
Shawn is the Owner and Creator of I Wash You Dry. She loves to create and share simple, family-friendly recipes with a bit of life sprinkled in. Mom to 4 adorable children and dwells in the desert of Southern Utah.