I'm so excited you guys!!
Remember last month when I told you that I am going to be creating recipes for Pillsbury.com? Well… this Cheesy Slow Cooker Meatballs Recipe is my very first one!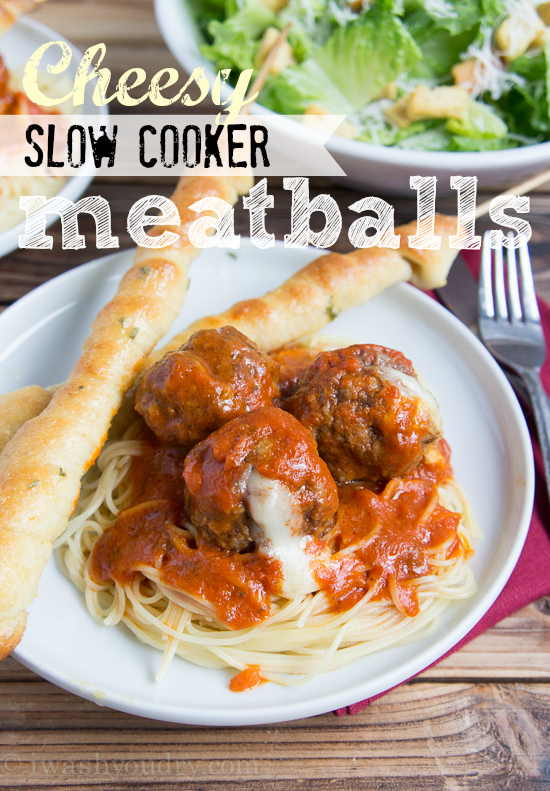 I even made a delicious (seriously… so delicious) Twisted Garlic Breadstick to go along with it.
Want to know the best part? This recipe is so easy to make! In fact, all the recipes I share with Pillsbury will have 7 ingredients or less and take less than 30 minutes of prep time.
Easy dinners here I come!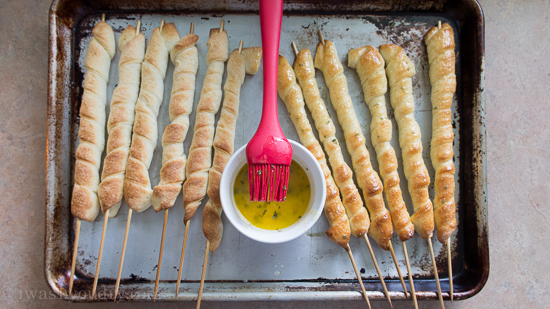 My kids couldn't get enough of these tasty little meatballs. They kept digging in to find the ooey-gooey cheese filled centers.
In fact, my picky four year old stated that it was the "best. dinner. ever."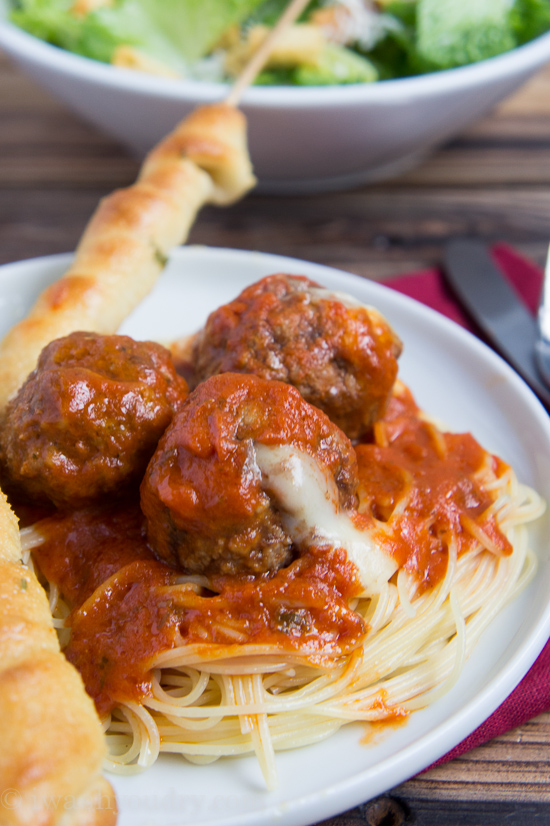 You know that's a win-win in my book!
Easy to make, loved by all.
Get the step-by-step instructions on how to put this tasty comfort meal together…