If you're looking for a tasty dessert recipe that will knock your socks off.
These mini Eggnog Cheesecakes with Gingerbread Cookie Crust are simple to make and are filled to the brim with holiday flavor.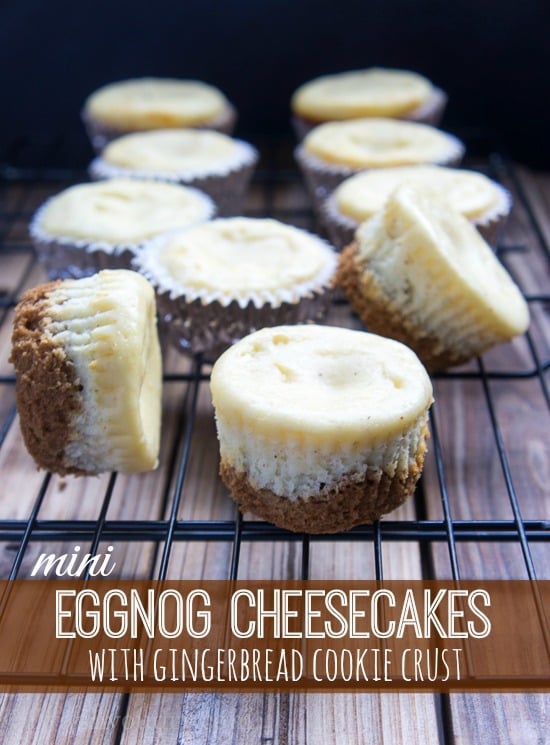 I wanted to make a delicious version my Chocolate Chip Cookie Cheesecake Cups so when I found a tube of Gingerbread Cookie dough from Pillsbury I knew they would make a delicious base to a sweet eggnog cheesecake.
All I had to do what cut little discs of cookie dough from the roll for the crust.
Have I mentioned how easy this recipe is??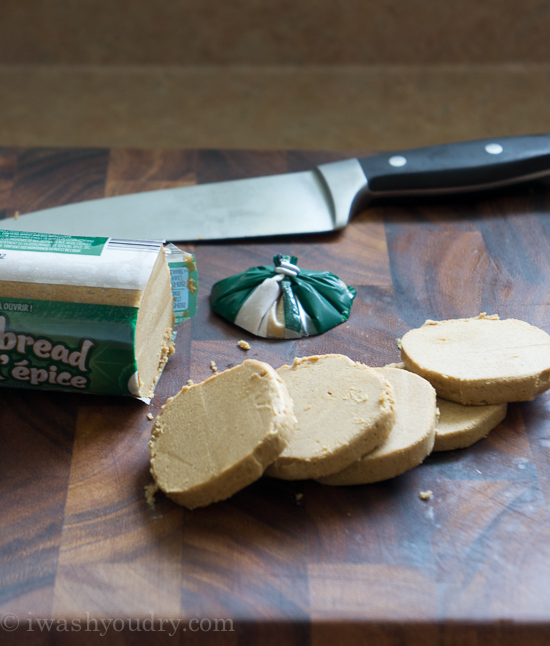 Just whip up the quick eggnog cheesecake batter and spoon it over the gingerbread cookie crust.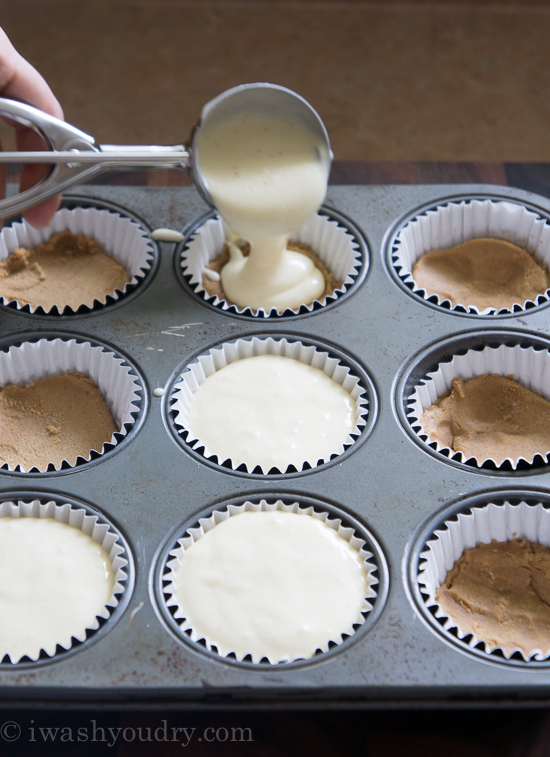 Bake them for just 20-25 minutes and let them cool.
I added just a tiny dash of rum extract to these cute little cheesecakes to give them that traditional eggnog flavor.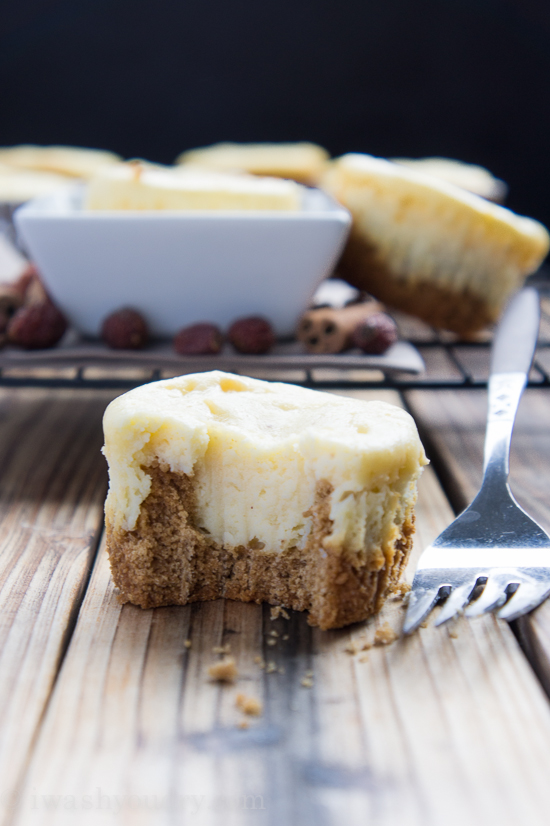 The cookie crust is soft and tender and pairs perfectly with the subtle eggnog cheesecake flavor.
Dress them up a little more with a dollop of whip cream on top and a sprinkle of cinnamon.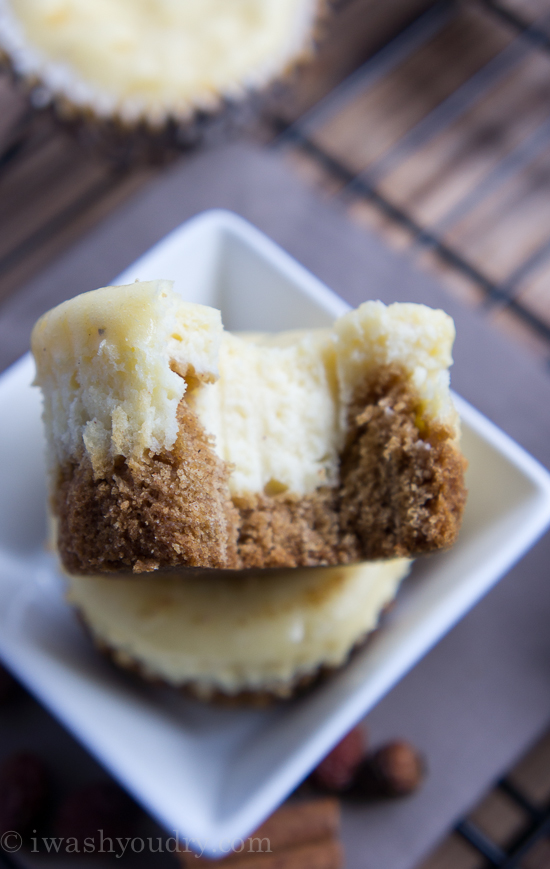 Dessert couldn't get any easier (OR TASTIER) than this!
Eggnog Cheesecakes with Gingerbread Cookie Crust
Ingredients
1 tube Pillsbury Gingerbread Cookie Dough
16 oz cream cheese
2/3 cups sugar
2 eggs
1 tsp vanilla extract
dash of rum extract
1/3 cup, plus 1 tbsp Eggnog
1/4 tsp ground nutmeg
pinch of salt
Instructions
Preheat oven to 350 degrees F.
Cut the gingerbread dough into 20 discs and gently press each disc of cookie dough into cupcake liners. Set aside.
In a large bowl beat your cream cheese and sugar with a mixer until light and fluffy. Add the eggs, vanilla, rum extract, eggnog, nutmeg and pinch of salt. Mix until blended. Scoop into prepared cups.
Bake for 20 to 25 minutes. Remove from oven and let cool completely. Store covered in fridge until ready to eat. Enjoy!
Notes from Shawn
Serve with a dollop of whip cream and sprinkle of cinnamon on top if desired!
http://www.iwashyoudry.com/2013/12/13/eggnog-cheesecakes-with-gingerbread-cookie-crust/