I am so excited to announce that I have been asked to participate in a recipe contest for Smart Balance!! 20 fantastic food bloggers were chosen to create some mouthwatering dishes with their choice of Smart Balance product.
I NEED YOUR HELP TO WIN!
I created this lip smacking good Sweet BBQ Shredded Chicken Sandwich, and if my recipe is VOTED BY YOU to 1st place, then I could win a year long contract (worth $5000) with Smart Balance!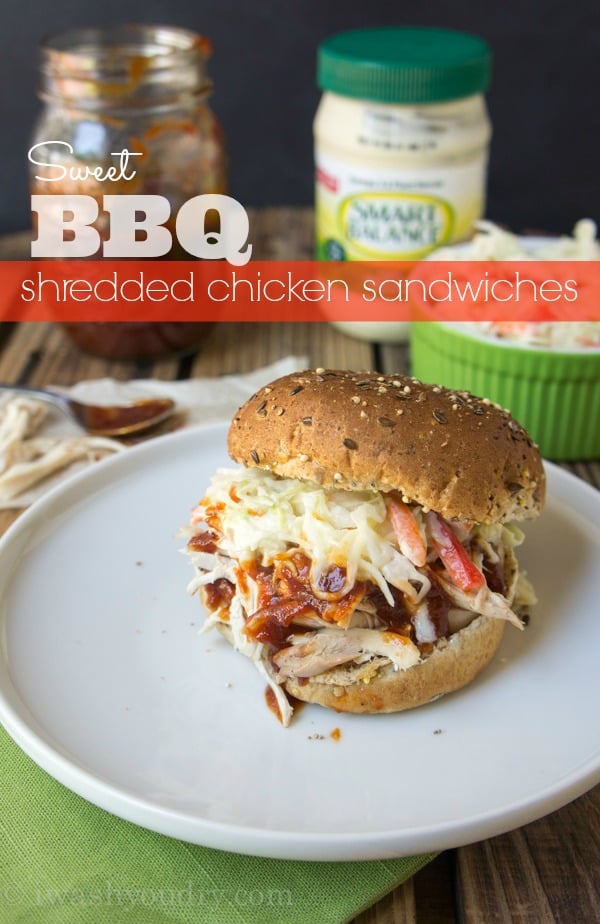 Want to know what's even better?
YOU CAN WIN PRIZES TOO!
That's right! There is over $2000 worth of prizes up for grabs for those that cast their vote! AND you can vote daily to better your chances of winning.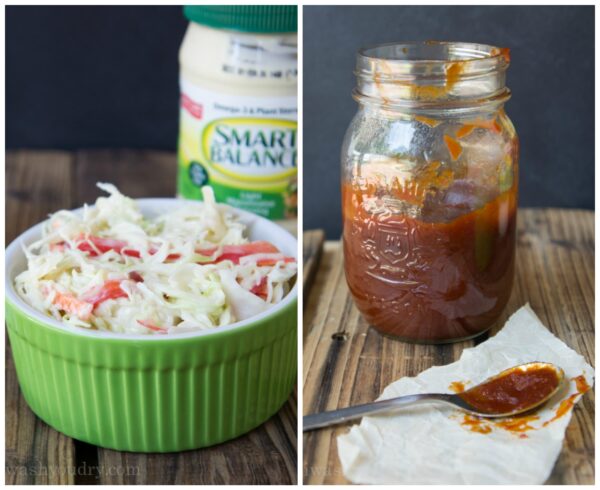 So here I am, on my knees, begging you to go and vote for little 'ol me…
I mean, just look at this sandwich. It's practically calling to you. It's so easy to make, it's healthy, and it's down right delicious.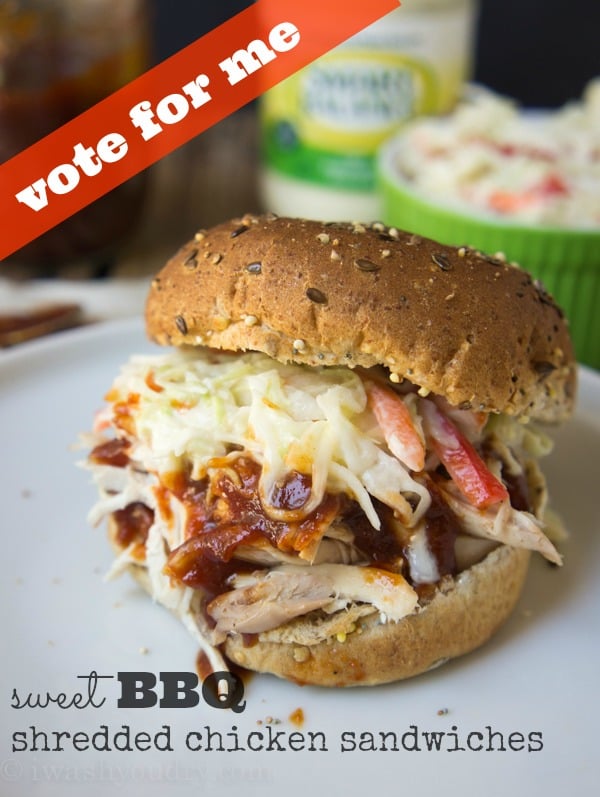 It's really a win-win for both of us!
You'll need to hop over there to get the recipe for this delicious and super easy Sweet BBQ shredded Chicken Sandwich…
Might as well make this girl's dreams come true while you're at it… 😉
You can get the recipe and vote daily up until August 11, 2013 –> HERE <–
***UPDATE: The Facebook contest only works on a computer, and will not show up on a mobile device. Sorry for the inconvenience, but PLEASE still vote when you can!!
Thank you so much for your support!
xoxo – Shawn