There is a big debate out there about cornbread.
It's either a southern style cornbread or a northern style cornbread. The difference between the two is pretty noticeable. The question is, what kind are you looking for?
Southern is very coarse and crumbly, perfect for making into a stuffing. Northern is sweet, more cake-like and a great side for some hot chili.
I prefer the sweet kind… can you blame me?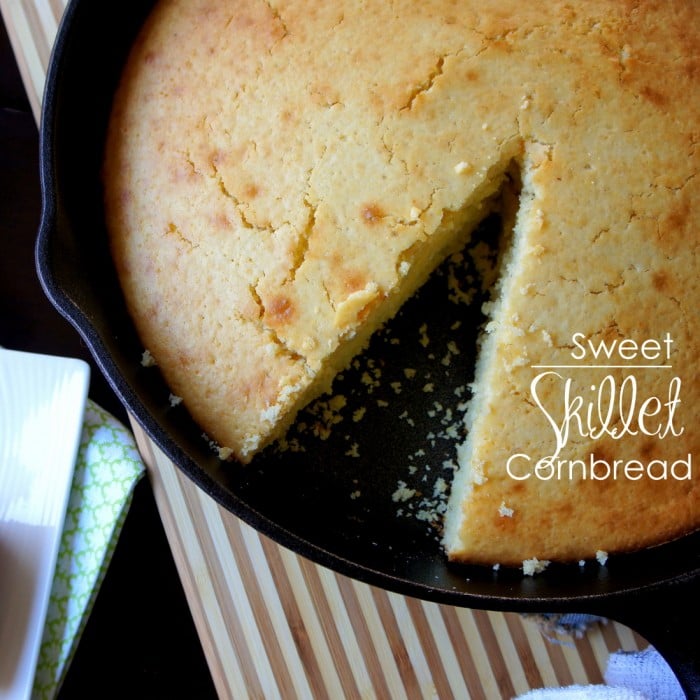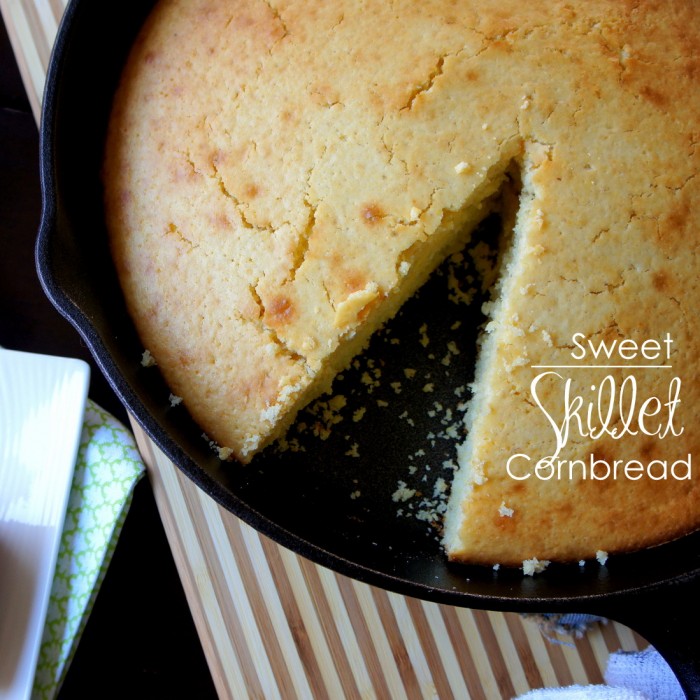 Sweet Cornbread is usually made in a casserole dish or cake pan. I love the rustic look of the skillet cornbread, so I made my sweet cornbread in a skillet. But you can easily make your cornbread in a cake pan if you do not own an oven proof skillet.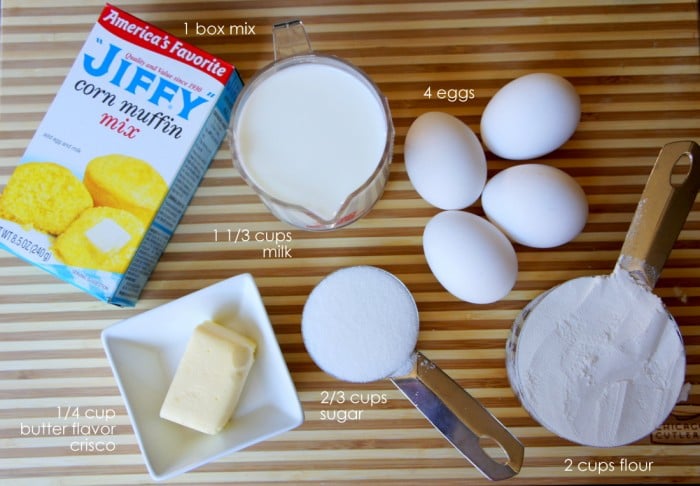 This cornbread is my hands-down favorite because it's so simple to make. I took out all the tedious ingredients like baking powder, baking soda, and salt. Instead I just incorporate a box mix, which has all those ingredients in there already, so it's basically fail-proof.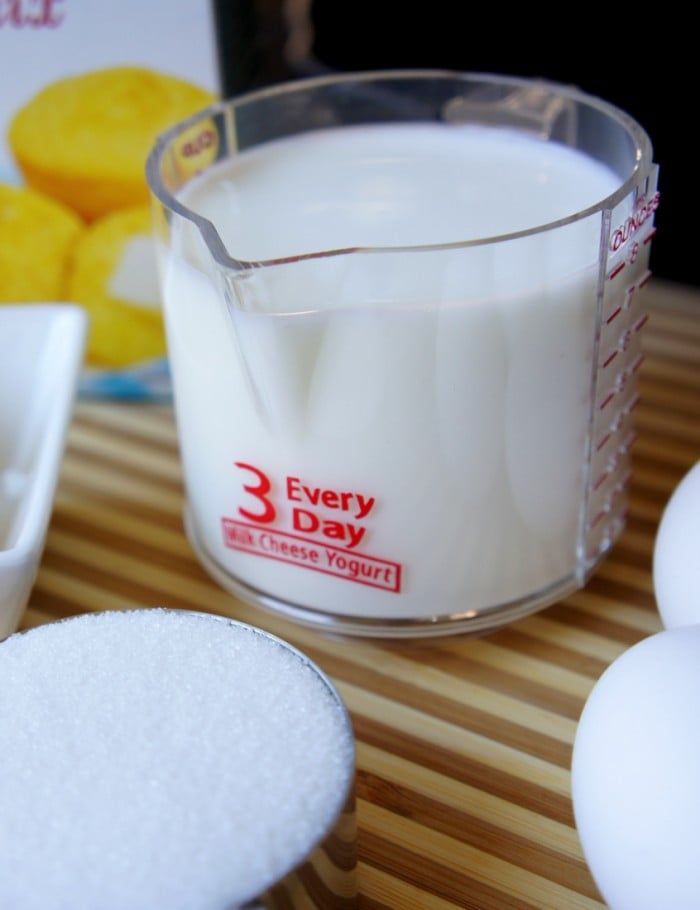 Another great way to get your daily dose of dairy…
Fun Milk Fact: It takes 10 pounds of milk to make a pound of cheese, 21 pounds of milk to make a pound of butter, and 12 pounds of milk to make a single gallon of ice cream!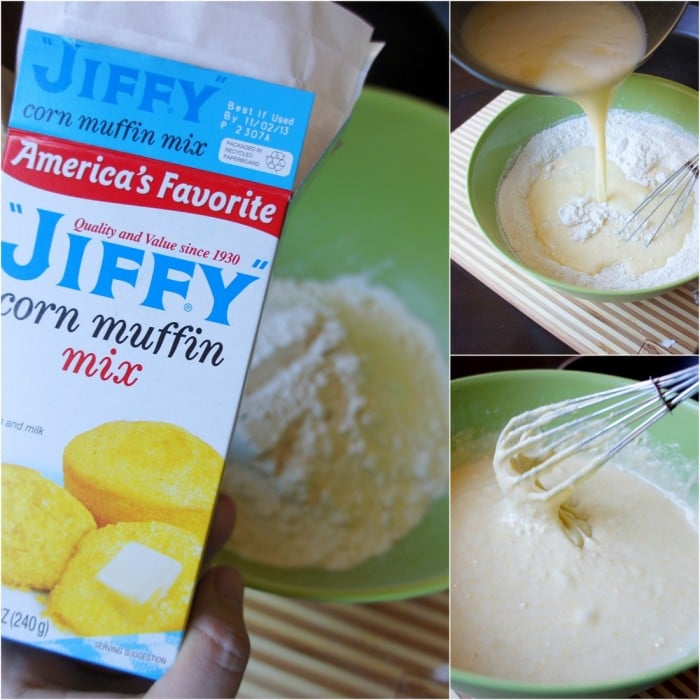 This Sweet Skillet Cornbread can be a great addition to your Thanksgiving spread. It pairs perfectly with some thick and hearty chili, and is also great just slathered with some butter and honey.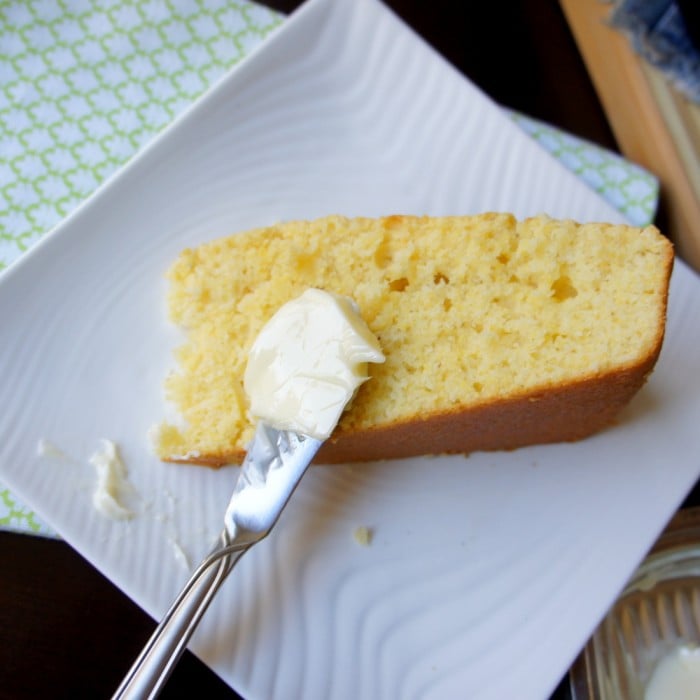 It will quickly become a family favorite.
It's sweet, moist, and completely tasty.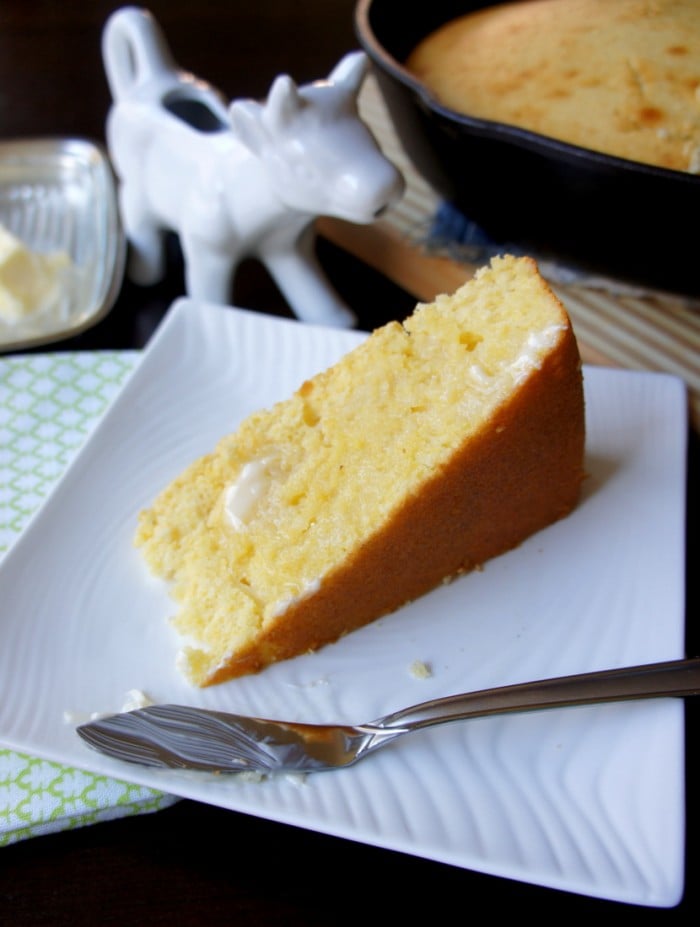 So what do you prefer? Southern or Northern style cornbread?
Sweet Skillet Cornbread
Ingredients:
¼ cup butter flavor Crisco (or butter, softened)
⅔ cups sugar
4 eggs
1⅓ cup MILK
1 box Jiffy Corn Muffin Mix
2 cups flour
Instructions:
Preheat oven to 400 degrees.
In your mixing bowl combine butter flavor crisco (or butter) and sugar and beat until fluffy.Add eggs one at a time, making sure to scrape down sides of bowl. Add milk and continue mixing until blended.
In a separate large bowl whisk together the flour and Jiffy Corn Muffin Mix. Pour the liquid mixture into the dry ingredients and use a whisk to combine. Try to remove all lumps from the batter.
Pour the batter into an oven proof 12" skillet, or a 9x13 inch cake pan. Bake for 30 minutes.
Let cool slightly and enjoy!
disclaimer: This post was made in partnership with AZ Milk Producers. All thoughts and opinions here are my own.