Similar to the comfort food Shepard's Pie, this is it's Mexican counter-part.
I found this recipe on the Today Show, but changed a few things to make it even a little bit more health conscious. Here's what's you'll need to make it:
Serves 6
1 tbsp unsalted butter at room temp. (I omitted this)
3/4 – pound ground turkey
1 tbsp olive oil (didn't use this either)
1 med. yellow onion, chopped
1 green bell pepper, diced
2 garlic cloves, minced
2 tsp ground cumin
1 (15 oz) can pinto beans, drained and rinsed
1 (8 oz) can diced tomatoes
1 to 2 canned chipotle chiles en adabo, seeded and minced (keep the seeds for extreme heat lovers),
plus 1 tsp adobo sauce
1 cup grated cheddar cheese*
1/2 cup chopped fresh cilantro leaves
1 (8.5 oz) package cornbread mix**
Preheat oven to 400 degrees, and grease an 8 inch baking dish with the butter(I just used Pam) and set aside.
Heat the olive oil (again with the Pam) in a skillet, and add the ground turkey, onions, green peppers, and garlic and cook until the turkey is no longer pink and it's cooked through, about 8 minutes. Drain off any excess fat and sprinkle the meat with the cumin.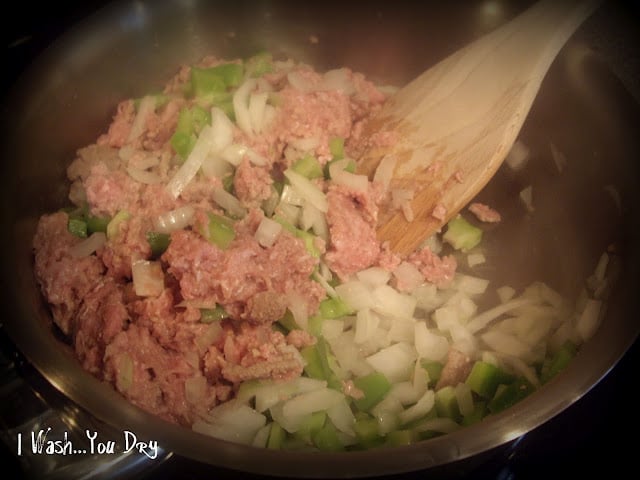 Add the beans, tomatoes, chiles and adobo sauce to the skillet. Bring to a boil, reduce heat and let simmer till slightly thickened, about 5 minutes. Remove pan from heat and stir in the cheese (*I used reduced fat Mexican blend cheese) and cilantro.
Spread the turkey mixture in the baking dish and press down to a compact layer.
Prepare the cornbread mix according to the manufacturer's instructions (**I used a Fat Free mix that simply adds water). Spread the cornbread batter over the turkey mixture and bake until the cornbread is golden-brown, 20-25 minutes. Let the tamale pie stand for 5 minutes before cutting into squares to serve.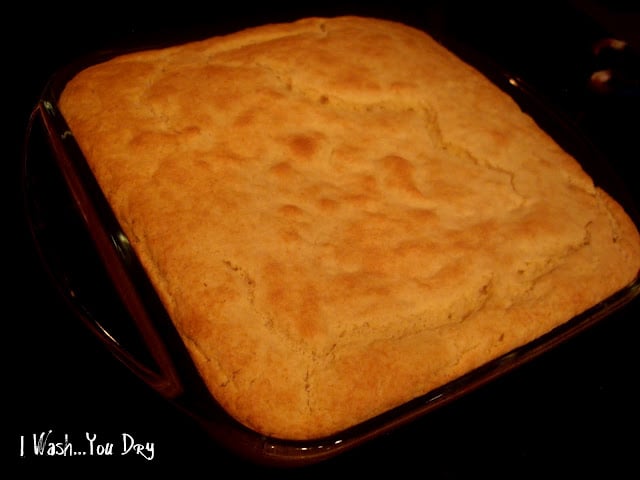 This recipe might look scary, but it's really easy to throw together! Plus the servings are so large that there are always leftovers to enjoy again later on in the week!
Let me know if you try this one and how you liked it!
The following two tabs change content below.
Shawn is the Owner and Creator of I Wash You Dry. She loves to create and share simple, family-friendly recipes with a bit of life sprinkled in. Mom to 4 adorable children and dwells in the desert of Southern Utah.